Europe 2002: A very brief photojournal
by Noel Lawrence
(Click here for printer-friendly version)
A lot of people asked me to write this. I'll do it quickly.
I spent my spring in Europe on tour with my films. 30 Cities. 50 Days. 4 Reels of film in my carry-on. A lot of trains and beer. Not much sleep.
I forgot the exact details of the trip. If you really want to know that stuff, you can read about it here.
My writing abilities are not adequate to describe the size and scope of my journey. Instead, I offer a couple photos that give a very incomplete account.
Suffice to say, it was an incredible, wonderful experience that I would never care to repeat again.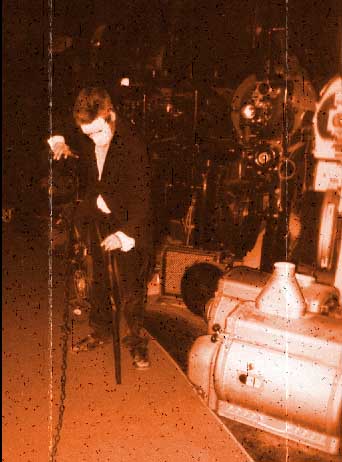 Lichtspiel (Bern, Switzerand)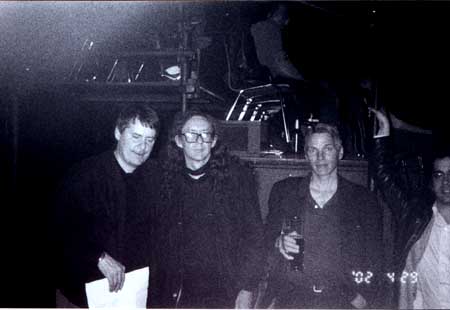 Gathering of the Road Warriors: Jack Stevenson, Johannes Schonnherr,
Dennis Nyback, and Noel Lawrence (left to right)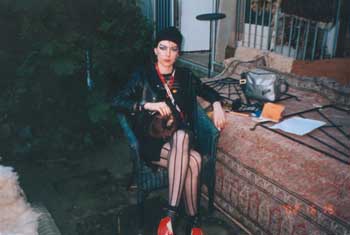 Martha Colburn at Illuseum (Amsterdam)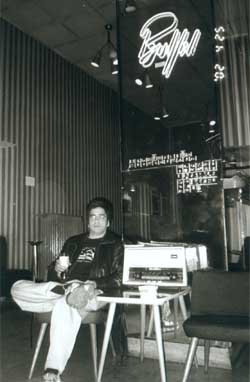 Drinking a beer in Vienna