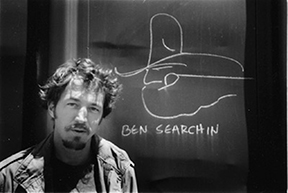 SAT. 10/10: BILL DANIEL'S 90s SF SCRAPBOOK: FILM & PHOTO WORKS
This much-loved rambling-man sail-vans into town with a new book, a retrospective photography exhibit, and a satchel-full of 90s street cinema! On its 30th birthday, ATA covers its walls with hand-printed, oversized portraits of local bike-messengers, punks, and skaters of its time, and the ever-generous Daniel personally introduces this deeply memorable program of Super8, 16mm, and analog video, detailing the subcultures of a San Francisco before the boom. Redwood Report, crafted with Greta Snider (in person), is a touching 20-min. green testament to the period, drawn from Daniel's prophetic Toxxic City Video Dispatch. Carla Leshne, Jesse Drew, Eric Saks, Butthole Surfers, and even a passage from his definitive Bozo Texino follow an early 8PM reception, with FritoPies, mezcal shots, and music by Anne McGuire & Wobbly. *$7.77.
The fall issue of OtherZine #29 is online now!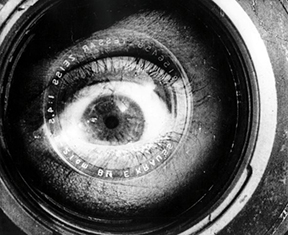 Experimental cinema exists in a state of perpetual flux. Blinkered, enmeshed, impacted, influenced, invented, inspired, envigorated, spindled and mutilated by the historical machinations of capitalist spectacle, stillthe experimental cinema thrives on, to be found in self-made cracks and crannies; in the minute and magnificent; a brilliant flicker in the darkest eye.
Issue #29: KINO-EYE beganwith a theme of 'cinema and surveillance' and took as its premise the realms of possibility to be found in our aerial, aug-mediated, coded, hybrid, locative, mobile, and nomadic realité of NOW. We then commenced a deeper probe (with our micro-intelligence) of the contra-positioning of sur- and sous-veillant experimental works. It is in this tactical context that OtherZine's editorial team is very pleased to include, as featured writer, our longtime colleague, filmmaker extraordinaire (8 Bits or Less, Private Life of a Drone), curator/writer/media artist and Yes Men animator Patrick Lichty with his remarks on contemporary dronology, 'veillance' and pervasive seeing. Lichty has just moved overseas to teach in the United Arab Emirates and we wish him the very best of luck!
OtherZine is also very pleased to highlight Canadian-based Matt Soar on our front page with his fantastic interactive media artwork about memory and obsolete technical protocols – the design of leaders – for material filmmaking, entitled Lost Leaders #14. Try exploring all the clickable sections and buttons, also, once its rolling!
And, of course, a big, big "Thank You" to our other great contributors for their ongoing collective pursuit of critical, meaningful cinema, visual art, and filmmaking. Videographer Anna Spence reviews The Cinematic, curatorAdrianne Finelli explores women making films about place, Caroline Koebel gives insights on The Yes Men, local hero and digiratus David Cox brings us exciting developments in VR, unstoppable Gerry Fialka spins on Joshua Oppenheimer's The Look of Silence, Huckleberry Lain shows us projection art from Tokyo public space, Kevin Obsatz escapes from MacroCinema, the one-and-only Mike Mosher visits Ann Arbor Film Festival again!, and, finally, last, but surely not least, filmmaker Stephen Broomer shares a unique artist's project of personal film philosophy!
OtherZine Issue #29: 'KINO-EYE' is out now!
–Molly Hankwitz, Editor, San Francisco, 2015.