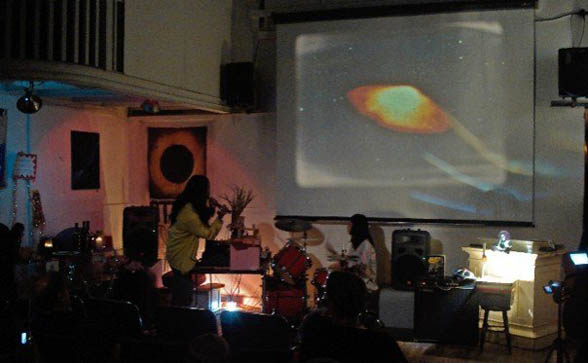 Other Cinema is a long-standing bastion of experimental film, video, and performance in San Francisco's Mission District. We are inspired and sustained by the ongoing practice of fine-art filmmaking, as well as engaged essay and documentary forms. But OC also embraces marginalized genres like "orphan" industrial films, home movies, ethnography, and exploitation, as media-archeological core-samples, and blows against consensus reality and the sterility of museum culture.

Whether avant-garde or engagé, our emphasis is on the radical subjectivities and sub-cultural sensibilities that find expression in what used to be called "underground cinema".

Our calendars are curated on a semi-annual basis, mostly comprised of polymorphous group shows--several pieces, in different moving-image and intermedia formats--organized around a common theme. Almost always the artist herself appears in person, bringing new work to a energized microcinema audience opting for the provocative images and ideas only available in a non-commercial and non-academic salon environment.

Conceived and stewarded by Craig Baldwin, with a whole lotta help from ATA Gallery, Steve Polta, Christine Metropoulos, and others in a core collective whose commitment has created a space for contemporary cinematic expression and exchange.