FEB.17: BILL MORRISON's DAWSON CITY: FROZEN TIME
Bill (Decasia) Morrison appears in person to introduce this meditation on cinema's past, piecing together the bizarre but true story of a long-lost collection of 533 nitrate film prints from the early 1900s! Located just south of the Arctic Circle, Dawson City became the center of the Canadian Gold Rush that brought in 100,000 prospectors. It was also the final stop for a distribution chain that sent prints to the Yukon. The films were seldom, if ever, returned. This collection was uncovered in 1978 when a bulldozer working its way through a parking lot dug up a cache of film cans. Morrison draws on these permafrost-protected dramas and newsreels, pairing them with interviews, historical photographs, and an enigmatic score by Sigur Rós collaborator and composer Alex Somers. Free Canadian beer to celebrate the launch of OtherZine#33! $8.


PSYCHO-GEO1:SF

FEB.24: LIZ KEIM on MABUHAY + BRIAN DARR + BIVOULAB +
A treasured programming thread returns with the first of 3 Psycho-Geographies, this one ALL SAN FRANCISCO! Spot-lit is Liz Keim in person with her historic (now being restored)In the Red, co-directed with Karen Merchant in 1979, about the punk scene around the Mabuhay Gardens. AND in his Red Delicious multi-media performance, Brian Darr (Hell on Frisco Bay) focuses on a neighborhood just down the hill—the Embarcadero warehouse district, location for Jules Dassin's Thieves Highway in his 1949 proletarian noir. Brian mixes slides from Dassin's feature, amongst a half-dozen other sources, to spin out the history of the Hollywood Ten ( Dassin was targeted in the anti-communist witch-hunt). ALSO: Bivoulab (David Cox and Molly Hankwitz) conjure a San Faux Cisco, a 25-min. clip-tour of the City as pictured on video games and other virtual platforms! PLUS Kerry Laitala's (in person) City Blights, Bill Daniel's Mission Bay, Sam Green's N-Judah, and Bryan Boyce's More Is on the Way. Free postcards, toast, and jam.


AESTHETICS OF ATHLETICS

MAR.3: KASHMERE/SUPARAK's INCITE/SPORTS LAUNCH
Once again, OC proudly serves as the local host for the launch of Brett and Astria's new INCITE edition! Perfectly timed between the Winter Olympics and the NBA's March Madness is their sizzling hot Sports issue, packed with articles from Bryan Frye, Christina Battle, Walter Forsberg, et al. In fact we kick off with an illustrated preview of the journal, before moving to new video works by Anil Dash, Paper Rad, and the rarely seen Nathaniel Dorsky psychodrama A Fall Trip Home (in 16mm), thanks to our co-sponsors Canyon Cinema. Alex Johnston (in person) shares his Muhammad Ali shorts before James Blagden 's Doc Ellis: LSD, Santiago Alvarez' Cuban Olympics clip,Patrick Wilkinson's FIFA exposé, the world's best archer, extreme figure skating, and the NorCal debut of Brett's own Cleaning the Glass, with Colin Kaepernick!! ALSO: Greatest Of All Time sports GIFs (contest!), fan-made super-cuts, halftime cheerleaders from both Oakland and Dallas, behind-the-scenes of the 49er Jumbotron, and spectacular jaw-droppers from the 16mm Oddities cache of sportswriter Craig Baldwin. Go ahead and wear your team jersey to the Gatorade tailgate party in our parklet! $8.



MEDIA ARCHEOLOGY2:ARCHIVE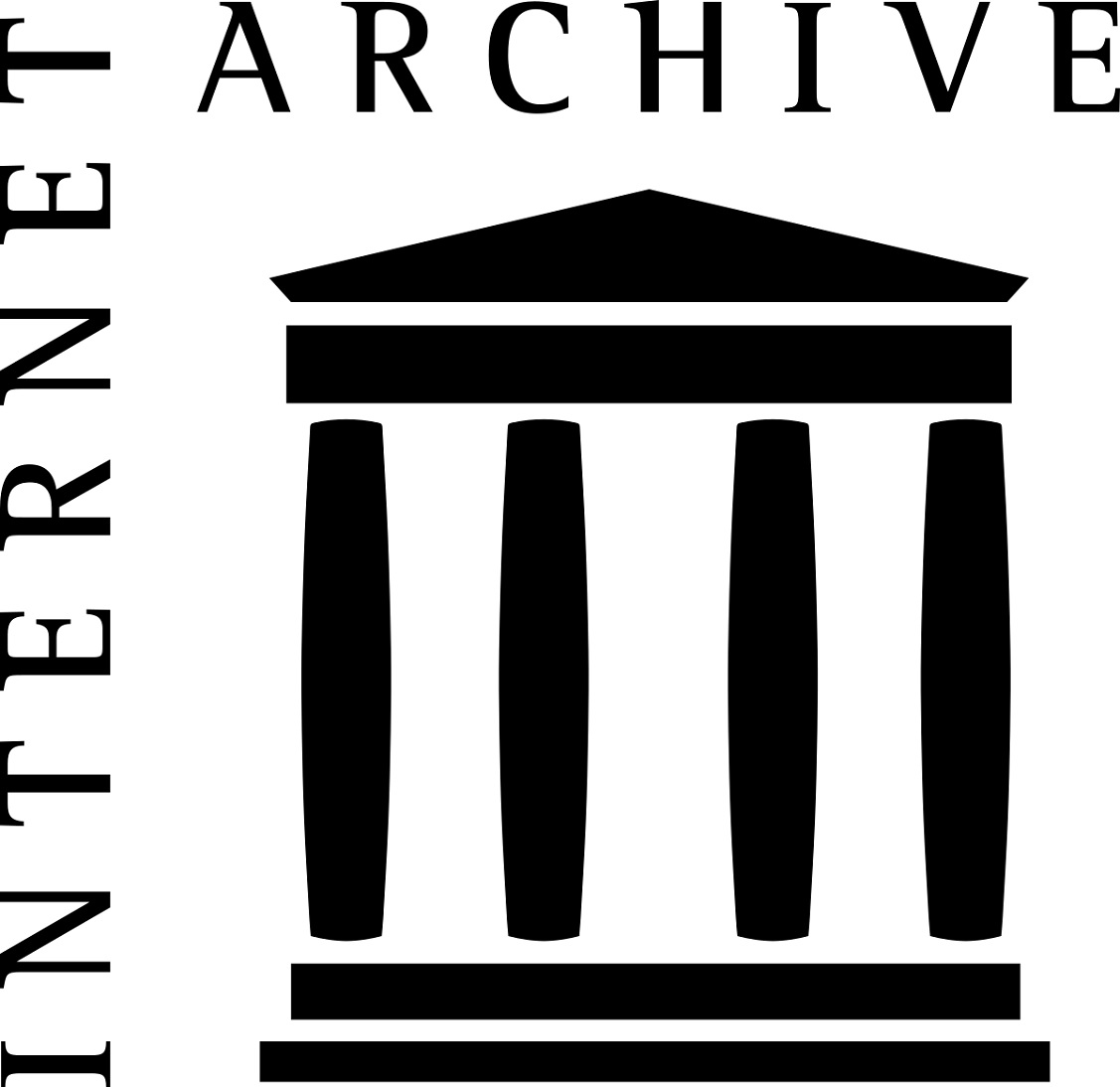 MAR.10: PRELINGER/AMATEURS + JOHNSON/INDUSTRIALS +

The Bay's best loved librarian christens our now-regular Archive Evening with Centers and Edges: Home Movie Revelations and Provocations. Endowed with these elliptical, vernacular histories of deviant behaviors, Rick finally unveils—and live narrates!—long-hidden footage that will surprise...even shock: Booze parties of failed St. Louis contractors, naïve surrealism from Detroit POV shooters, and the first part of his Greater Mexico project—the Southwest desert filmed in the 30s, but never publically screened until now! OPENING: The SF-based Internet Archive, truly a godsend for human cultural history, scans and makes freely available both amateur and industrial films of practically every format. Insiders Tim Johnson and LX Rudis share some of the most anomalous entries in its motion picture collection, including Isaac Asimov's Artificial Man, The Internet in 1998, Experiments in Motion Graphics, and four other fragments...some re-mixed!! Free Civil Defense crackers.

PSYCHO-GEO2:MEMORIES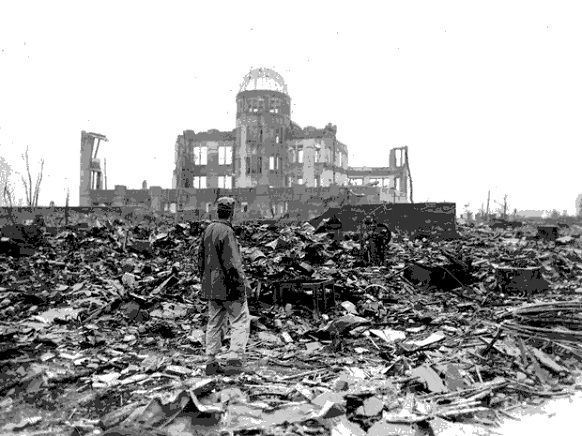 MAR.17: SKOLLER on HIROSHIMA + FATAL + HOPINKA +

World-premiering is Jeffrey Skoller's The Unimagined Lives of Our Neighbors, a first-person remembrance from one of the first US sailors on the ground in post-atomic Hiroshima and Nagasaki. From the very mouth of Skoller 's 92-year-old Berkeley neighbor, Joe Fischer, the tale-telling comes across in a riveting minimal mode, foregrounding the witnessing, the fragile personal narration of History and Place. Co-billed, in its Bay Area debut, Rob Fatal's (in person) autobiographical Order Class Family Tribe is also a masterful accounting--of the racial complexity of his Native/Latinx family–told through sub-titles! Sky Hopinka's Dislocation Blues also re-frames memory in the bittersweet recounting of last year's Native stand-off at Standing Rock. ALSO: A good portion of Anton Bielecki's own family chronicle–-a poly-vocal archival collage about his grandmother's escape from a Nazi work camp.


PSYCHO-GEO3:SOUTHWEST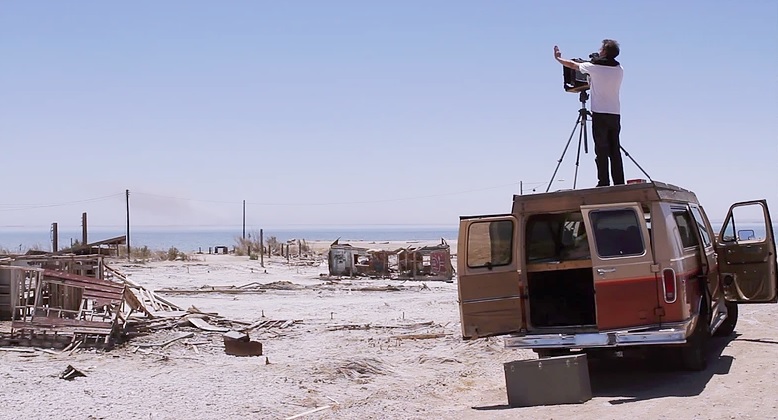 MAR.24: SAKS on DANIEL + LORD + SHERMAN +
Here's the NorCal premiere of Eric Saks' Eidolon, his sure-handed desert essay on our much-missed road rat Bill Daniel! Saks' return-to-form sees Daniel at the southern frontiers of the country, crafting exquisitely bleak landscapes with his century-old 8x10 wooden camera. ALSO: In its world debut is David Sherman's 20-min. time-travelog of human habitation in the Tucson territory, Encoded Exploded. AND Chip Lord 's What Do They Do There? on latter-day activity around Ant Farm's Cadillac Ranch installation in northern Texas. PLUS a S8 tour of Carlsbad Caverns, a piece from Daniel himself (Slab City Guitarist), Nik Nerburn's 14 Bales, Sierra Pettengill's Graven Image (on the largest Confederate monument), and OZ's forlorn farewell to the Standing Rock Anti-DAPL occupation, Oceti Sakowin Zombie Apocalypse. Come early for Russ Forster's punk banjo street busking.


OPTRONICA1:LIVE A/V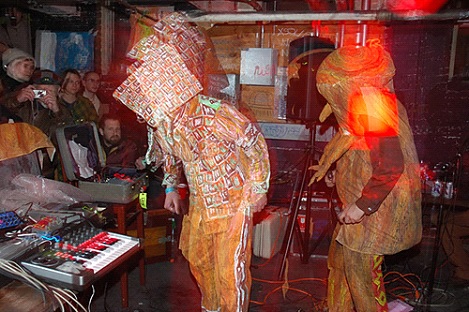 MAR.31: HANS GRUSEL/BRUTALLO + DAVIS/IANNAZZI + 3-D +
Our infamous Optronica Live AudioVisual initiative enjoys its spring inauguration with the triumphant return of Hans Grüsel's Krankenkabinet!! The half-hour set from SF's scariest band includes long-form performances to Brutallo's surreal mix of the Z-budget horror films of K. Gordon Murray, the "King of the Kiddie Matinee". Grüsel's second piece is set to Brutallo's artful re-edit of Julian Roffman's The Mask, in anaglyphic 3-D (glasses provided)!!! Co-billed is John Davis & Zach Iannazzi with another world premiere, Flowlines, on the aerodynamics of bats' wings! ALSO: Ulrich Kayser's ultra-rare 16mm Love to a Harmonica, and a flurry of 3-D eye-poppers and hands-on stereographs. $8. Program dedicated to our dear, departed brother Paul Clipson, with his Pulsars E Quasars.


SISTERS' PICTURES1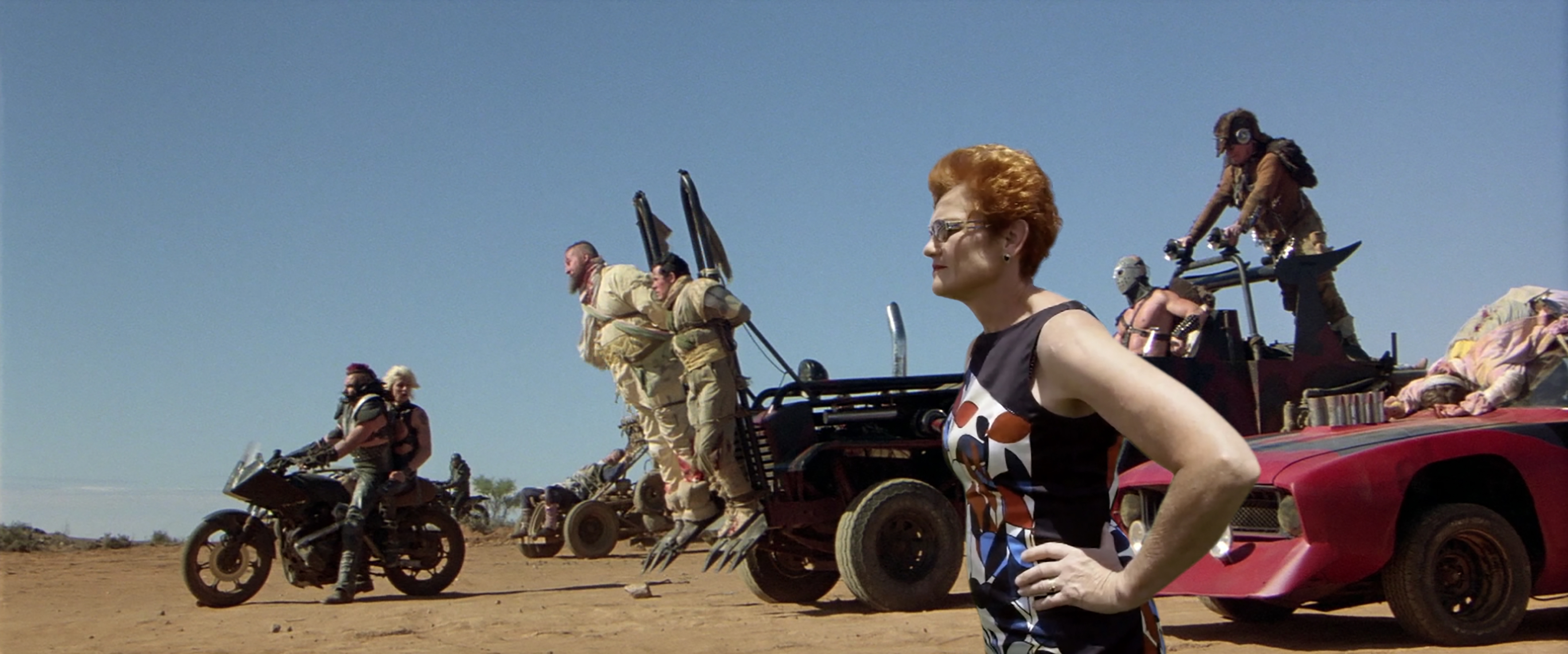 APRIL7: SODA_JERK + VICKI BENNETT + LYNNE SACHS +

In person, Oz sisters Dan and Dominique deliver the No. American debut of their most ambitious work to date, Terror Nullius, a rogue re-mapping of their national mythology, interweaving samples of Australian Gothic, eco-horror, and Road Movie genres. It's arthouse meets grindhouse, mobilizing feminist bike gangs for political satire! Co-featured is Consequences (One Thing Leads to Another) by Vicki (People Like Us) Bennett, a resonant echo of her ReCombinant coup-de-grace just last year. ALSO: Ximena Cuevas' De Cuerpo Presente, and Lynne Sachs' Carolee, Barbara, and Gunvor, a loving multi-format tribute to a sorority of visionary women makers (Schneeman, Hammer, and Nelson). Come early for views of the mighty Women's Marches!


OPTRONICA2: TOONS'n'TUNES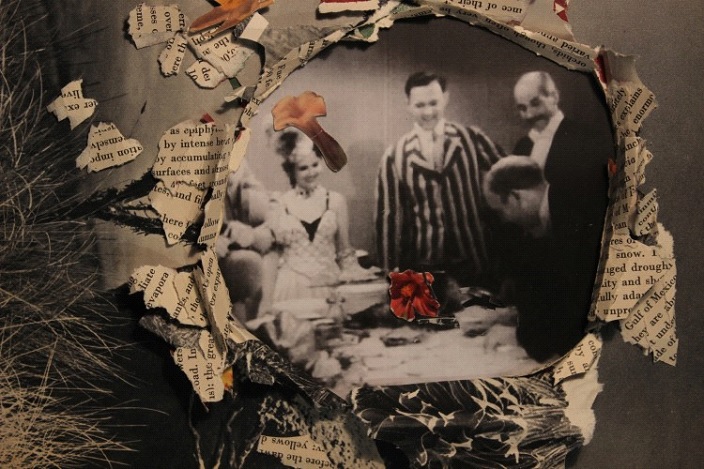 APRIL14: GOAT FAMILY + JEREMY ROURKE + 99 HOOKER +
Our LIVE A/V series returns with a trio of electrifying performances that fuse spoken/sung-word with (mostly animated) movies.Jeremy Rourke makes good on his "i'll be around" promise with a loop back through our venue, yodeling amidst an ensemble of energized stop-motion works and fork-plucked harp melodies. The Goat Family do-si-do's beneath a dynamic screen, these much-loved local folks humming and strumming in experimental Jug Band style. Flying all the way in from New York, the veteran synth-player/poet 99 Hooker closes the show with a repertoire of his most obsessive pixilations, his Reanimatrix avatar dream come true, re-mixing and re-animating critters. AND three new Karaokes by Bryan Boyce and Adrianne Finelli (in-person). $9.


X~peri~MENTAL ANIMATION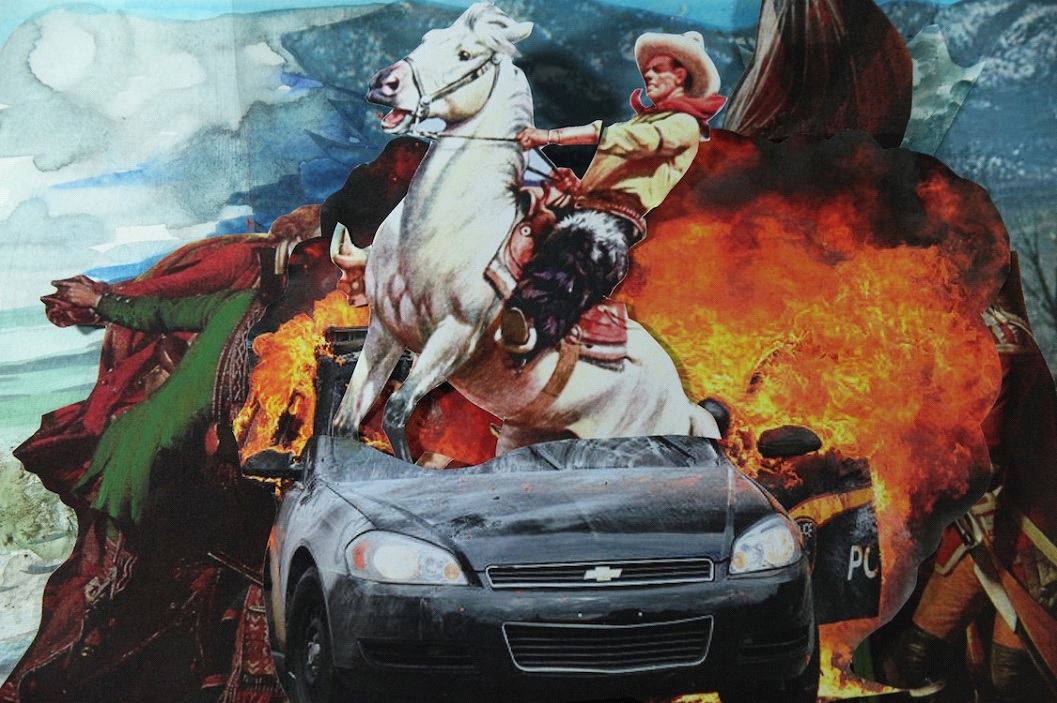 APRIL21: COLBURN + GALLAGHER + GEISER + QUILLIAN +
For the second of our SisPics diptych, AND to close our animation double-header, we've assembled a veritable mothership of animators--almost all women—making this showcase a regular on OC calendars! Featured is the West Coast debut of Martha Colburn's Rotterdam-selected Western Wilds, her account of Karl May--the German writer who made the Western novel a fixture on European bookshelves--that turns into an auto-bio revelation of Martha's own upbringing as a hick kid surrounded by guns. ALSO premiering are Kathleen Quillian's (in person) Confidence Game, Ellie Vanderlip's (in person) Egg Tree, Kelly Gallagher's Your Gossip, Salise Hughes' Eldorado, Leslie Supnet's The Peak Experience (US Premiere), and the recent Silent Sister by none other than Janie Geiser! PLUS chestnuts from Helen Hill, Sally Cruikshank, and Mary Ellen Bute...and a couple from the boys--Ben Popp's Sexy Noir and Winston Hacking/Andy Shauf's The Worst in You.


SCRITTI POLITTI:MAYDAY MEDIA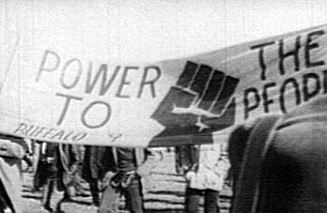 APRIL28: JESSE DREW/NEWSREEL + JOSHUA HARPER/FREAK TV +
For our Maypole party, we're sprouting radical cinema seeds planted by the heroic 16mm film collective Newsreel (50th anniversary!). Jesse Drew himself rolls in from Davis to intro these guerrilla pieces from the 60s/70s, when the collective became the de facto chronicler of the revolutionary moment. He'll highlight clips from the 1969 Amerika (street battles in the heart of the beast), and People's War (shot in Vietnam), plus Off the Pig (on Black Panthers), SF State Strike, and Santiago Alvarez' Cuban cornerstone Now! Carla Leshne shares an earlier history, that of the Workers' Film and Photo League. ALSO: Our East Bay brother Joshua Harper (Berkeley Comm. Media) details a video history of the democratic urge within the TV medium

—

pirates, activists, artists, and nudists taking over the airwaves, from the first 60s experiments to the current cutting-edge of online transmission, including Portapacks, Public Access, Paper Tiger, micro-broadcasting, Youtube and the false promises of internet television. Come early for anti-Trump jams, and free bread, and red roses.


COMEDY OF THE UNDERGROUND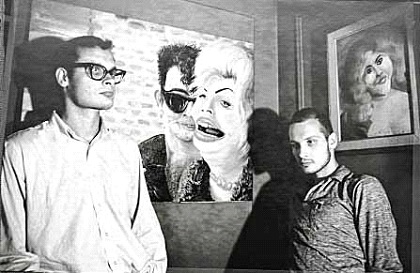 MAY5: KUCHARs' FLESHAPOIDS RELEASE + GUSTAVO VAZQUEZ +
We are tickled pink to celebrate the DVD edition of Mike Kuchar's 1965 Sins of the Fleshapoids, co-written with and starring brother George! After some five years of sold-out status, this epic achievement in Mike's storied career is once again available to his salivating fans, thanks to this extraordinary bi-lingual re-issue with our Parisian partners at Re:Voir. Mike's here in person to answer questions about his campy sci-fi/fantasy featurette and, in fact, to screen his brand-new Perplexities, a moment in time between two people who are...nowhere. Co-featured is Gustavo Vazquez, personally introducing his now required 16mm bio George Kuchar: The Comedy of the Underground, shot in George's Mission apt. in 1983 by now-deceased David Hallinger, edited by also-passed Curt McDowell, and with a cameo by mother Kuchar herself! ALSO: Tyler Hubby's Last Visit with George.


MEDIA ARCHEOLOGY3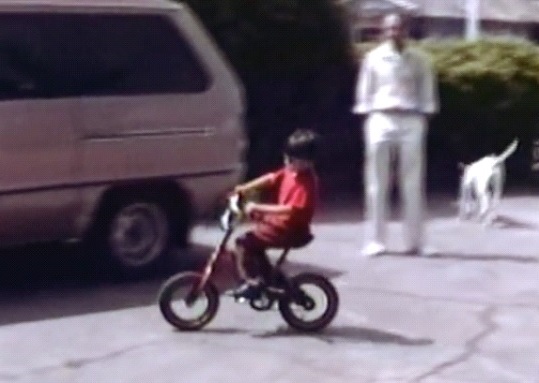 MAY12: CYRUS TABAR + DEAN SANTOMIERI + COX' VR +SCIENCE IN ACTION+
Comes now the 3rd of our signature Media showcases, and the world premiere of Santomieri's Monuments in Steel and Glass, a spoken-word turn on his tenure as his school's film-projectionist. An educational on urban architecture embedded into his teenage brain the accursed idea of Industrial Progress! Cyrus Tabar is also in the house, presenting It Is What It Is, his award-winning memoir on family secrets, drawn exclusively from snapshots and home movies. David Cox looks not to the past but to the future with Mise-en-Experience, a delightful demonstration of Cardboard's Virtual Reality, so bring your smart-phones if you dare. PLUS the debut of Adrianne Finelli's (in person) At the Edge (on the pics between Reg8mm perfs), Kevin Obsatz' Deux Champs (Two Fields) (on a Duchamp photo "accident'), an Optigan overture, and Sam Green's celebration of Louis Armstrong's 1/4" tape recordings! Co-produced with SF Cinematheque, this format fest also launches Baldwin/Polta's SiA sound-sampler, bumped to tape by Zap Cassettes!
OPTRONICA3:POLYVISION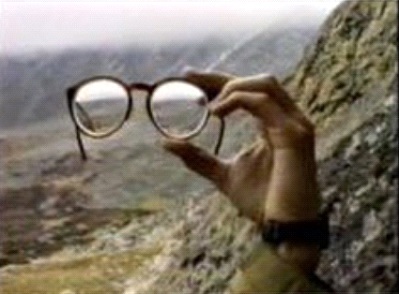 MAY19: E.VARGAS + T.S.PORRAS + K.CATO + S.SCHEDELBAUER's WISHING WELL +
East Bay impresario Elia Vargas enacts his in situ [Meta]rials, an anti-Anthropocene visual rite where dry ice meets crude oil. Co-featured is tamara suarez porras' in six* parts, a live performance composed from 35mm (found) slides, overhead projectors, and her live narration about the family of her biological father, who she's never met. ALSO Star Seven, the newly expanded version of Kristin Cato's 16mm-sourced visionary recitation ad astra, and the West Coast premiere of the oh-so-psychedelic Wishing Well from SF/Berliner Sylvia Schedelbauer! Come early for Lillian Schwartz, the Dream Machine, Daumier on filmstrips, and the historic/hypnagogic Metanomen.
AVANT TO LIVE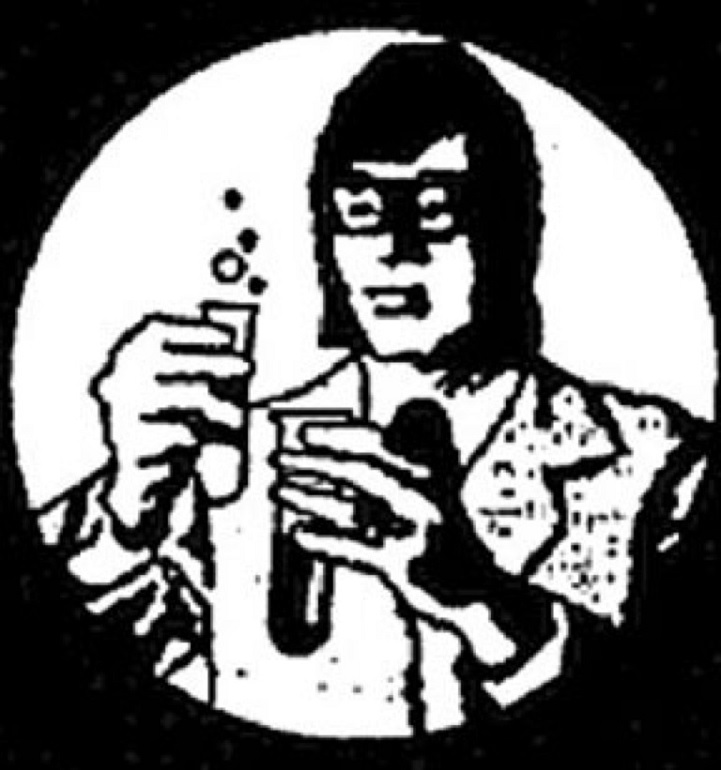 MAY26: NEW EXPERIMENTAL WORKS
For 33 years now, the OC season has been consummated with an energized evening of radical expression and form, with many of the makers in person. Spot-lit on this Spring round are Julie Murray's Radius (West Coast debut), and Frédéric Moffet's Fever Freaks (Cali launch). PLUS premieres from Tala Brecke, in person (Rain), Alessia Cecchet (WWW), Carl Diehl (Connective Unconscious), Carl Elsaesser (Sounding), John Warren (Helter Skelter), Winston Hacking (Erodium Thunk , on 16mm!), and Clint Enns (All My Life (After Baillie)), a Super8/digital-animation "panoramic scroll" of Bruce's All My Life. ALSO Andrew Norman Wilson's Ode to Seekers, a new one from Bryan Boyce, and other currently in-progress pieces TBA! Free pencils. $8.
PREVIOUS CALENDARS
FALL 2017
SPRING 2017
FALL 2016
SPRING 2016
FALL 2015
SPRING 2015
FALL 2014
SPRING 2014
FALL 2013
SPRING 2013
FALL 2012
SPRING 2012
FALL 2011
SPRING 2011
FALL 2010
SPRING 2010
FALL 2009
SPRING 2009
FALL 2008
SPRING 2008
FALL 2007
SPRING 2007
FALL 2006
SPRING 2006
FALL 2005
SPRING 2005
FALL 2004
SPRING 2004
FALL 2003
SPRING 2003
FALL 2002
SPRING 2002
FALL 2001
SPRING 2001
FALL 2000
SPRING 2000