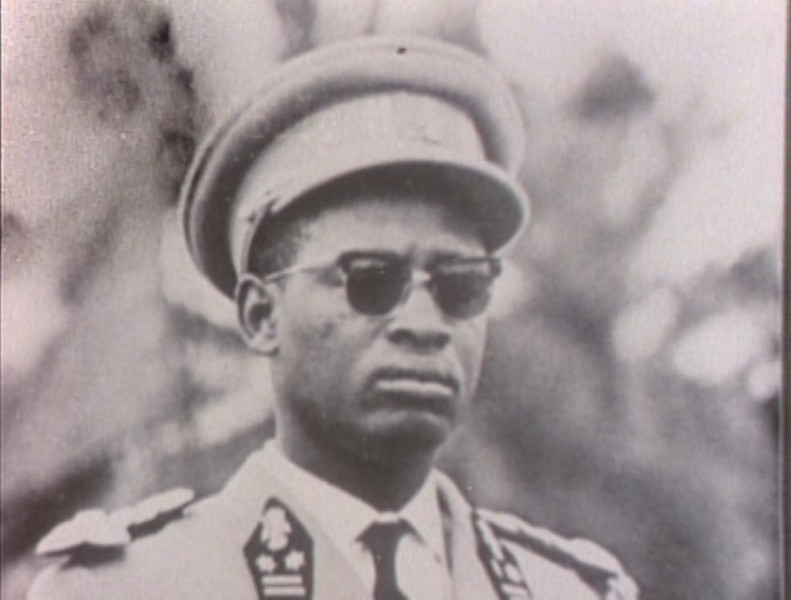 This kaleidoscopic, amphetamine-paced tour de force uses a barrage of found-footage images and rapid-fire narration to trace a history of the Congo since its independence in 1960. The CIA, German munitions manufacturers, and American popular culture are all indicted in this comic critique of neo-colonialism. Centering on President Mobutu's lease of 1/0 of the country's total land area to a West German rocket firm, the film explores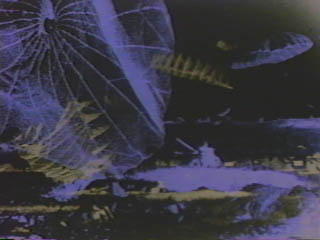 both the explicit and implicit historical contradictions that this astonishing arrangement poses and is posed by. With sources of imagery ranging from corporate advertising through 50's instructional films to Tarzan flicks, and musical components oscillating between aboriginal sounds and contemporary electronic compositions, a critical irony is established between the several voice-over discourses and an energetic montage of "found" visuals. Self-reflexively ordered like a plastic model kit, the film perhaps proposes another, more imaginative model of historiography.
(1986), 16mm film, color/sound, 30 mins.