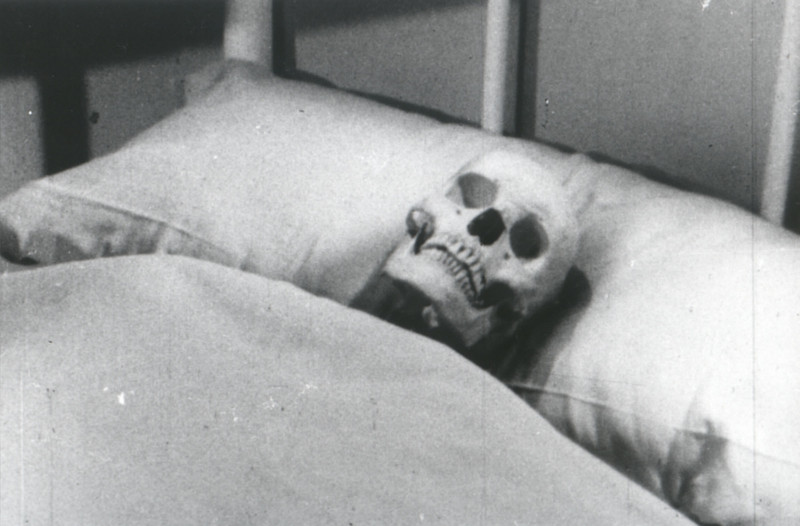 Unrelentingly lurid and equally hilarious, TRIBULATION 99: ALIEN ANOMALIES UNDER AMERICA might be an X-ray of a rabid slacker's seething brain. This 48-min. "pseudo-pseudo-documentary" is a skewed history of US intervention in Latin America AND a hysterical satire of conspiracy theory.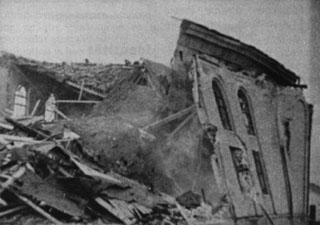 With a sci-fi plot suggesting that current unrest can be blamed on space aliens who live under atomic test sites, the film illustrates its argument with images culled from newsreels, horror flicks, and everything in between.
The film may induce in some the symptoms of information overload, brought on by the flashing graphics, manic gestures, and cheesy special effects.
Tribulation 99 is available for purchase on DVD. Click here.
Director/Screenplay/Editor: Craig Baldwin
Photography: Bill Daniel
Sound: Craig Baldwin
Voices: Sean Kilkoyne
48 minutes/16mm/1991