Metropolis / Report from China
13 Mar 2008
An illustrated script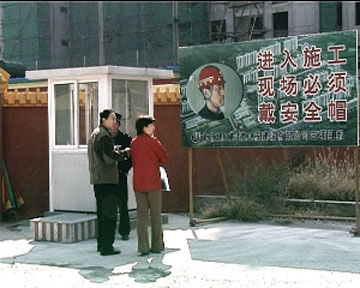 Shanghai
September - October 2004
You see, Metropolis emerged from my first glimpse of the New York skyscrapers, in October 1924 when UFA sent me to Hollywood to study American production conditions...And while sightseeing in New York, I imagined that it was a crucible of diverse and chaotic human powers, blindly bumping into each other in the untamable desire to exploit each other. And thus living in a state of constant fear.
I spent the whole day walking around the city.

I saw the buildings like a vertical curtain, shimmering and very light, filling the back of the stage, hanging from a sinister sky, in order to dazzle, to divert, to hypnotize. During the night the city gave the impression of being alive: it lived like illusions live...I knew that I would have to make a film based on these impressions.
Today Metropolis has become a classic, of which the content now seems unimportant. In Cinema its name stands for the "imaginary city".
◊
Beijing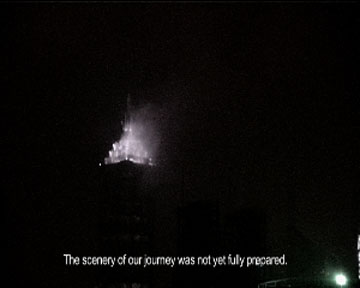 Darkness reigned as we entered China. The scenery of our journey was not yet fully prepared.
80 years after Lang's visit to New York and exactly in the estimated time?of the futuristic projections of the film Metropolis ?It is the time that skyscrapers are being erected, the dawn of the 21 st Century.
It is night, but no one is asleep.
We had come to find a film location, to talk with workers and architects, screenwriters and novelists. To investigate whether the whole film could be re-staged here.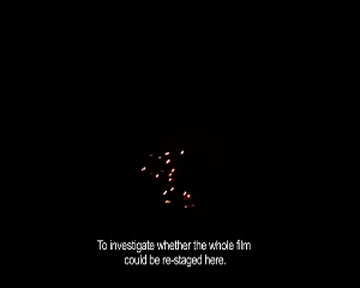 "You mean the workers in our project?"
"Yes."
"Over 200 workers in our project."
"Including all the workers inside and outside of the wall?"
"No, no, only us guys outside of the wall, over 200 workers."
"Over 200 workers? You all belong to one company?"
"Yes"
"Oh. Is this your company?"
"No, no, I don't have this ability"
"But you have done such a good job!"
"Oh, no, thanks. There's someone better than me."
"So are you planning to stay in Beijing and develop your career in the future?"
"No, I like my hometown. Beijing is a foreign city for me anyway."
"Just like you, you must also prefer to be back in the States, right?"
"Hmm, so you miss home."
"What kind of career would you like to have when you are back in the Anhui province?"
"Everything is OK."
"Continuing the same work, doing some business, or learning a special skill?"
"Anyway it's not easy to do anything now, for us young people, we have neither experience nor capital, it's just difficult. You educated guys have better chances."
"Oh, no, we just had better conditions!"
"Yes, we have the same ideas about improving our lives, but we are limited by some conditions?"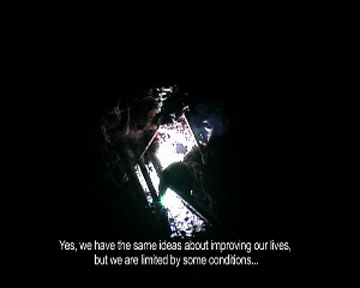 "Right?"
"How many people are there in your family?"
"Four, my grandpa and grandma don't live with us. But they're still alive."
"But they're still alive."
"Yes, I also have an elder brother."
"Oh, where is your brother?"
"He's also in Beijing, working in a trade company."
"That's good."
"He earns more than 1000 RMB per month."
"His work is not so tiring as mine."
"I see, it's rather cold in winter."
"Yes, very cold. We are not at home. We have no choice."
"Ah, you are not at home..."
"Well, we also have to commit ourselves entirely to the construction!"
"Do you live here?"
"Yes, in that house."
"That house is for you workers?"
"Yes."
"How many people share one room?"
"5 in my dorm room. But sometimes 8, sometimes 4."
"It depends. We can choose to live with those easy to get along with."
"If you don't like the people you live with, you can change to another room."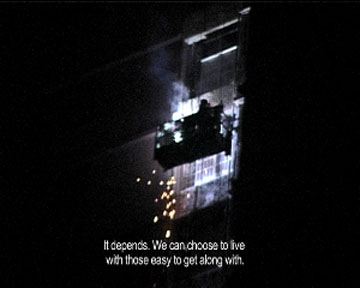 Deep beneath the surface lies The City of Workers
Together with our translator, we felt like Freder, the son of a successful manufacturer, climbing down into the underworld of Metropolis, from a world which has nothing in common with what we see here.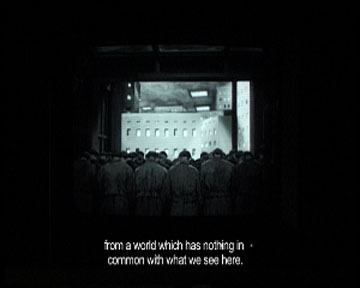 "Are the workers under you mostly from the other provinces or from Beijing?"
"Mostly from the other provinces."
"Most of the constructions in Beijing mainly depend on workers from other provinces."
"Where are they mainly from?"
"From Henan, Hebei, Inner Mongolia... That is to say, from everywhere in this country."
"Then how much can they earn every month?"
"On average 1200-1500 RMB per month."
"That's not so bad!"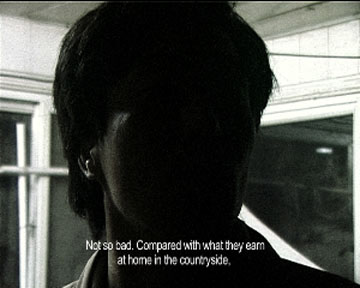 "Not so bad. Compared with what they earn at home in the countryside?it's better. But the work is also harder."
"Do they live outside the construction site?"
"No. Because the construction materials on the site need to be taken care of? It's difficult to arrange for them to live outside. We have also official company dormitories for them."
"Your company provides the dormitories?"
"Yes. Look over there? The temporary house on the west side of the office building is provided for our workers."
"Oh, you can't actually see it from here. It's on the other side of that office building. It is a temporary two-story building."
"I still want to know whether those workers from the other provinces need certain certification or permission to work here?"
"Surely they need something such as a temporary residency permit and a personal identity card, which they are required to have with them at all times. It's a necessity! Look, we even have to carry our personal identity cards with us!"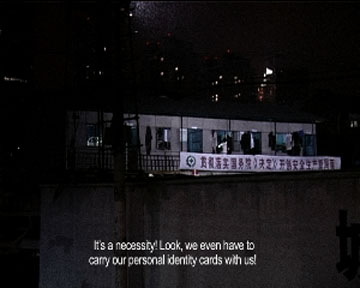 "Do you as a native also need a temporary residency permit?"
"I'm not required to have one because I am a native of Beijing."
"But those who are not from Beijing are required to apply for a temporary residency permit."
"My thoughts now are set on maintaining my present living standards."
"Don't you have any expectation for the future?"
"Well, it's difficult to say?"
"Beijing is currently developing very rapidly?"
"We construction workers don't have such a good school education, we are just specialists in construction. Therefore I don't have any other plans at the moment."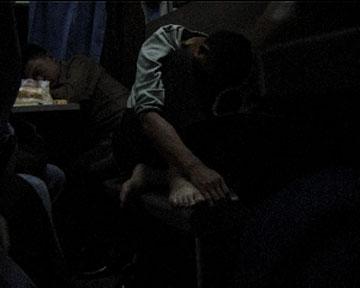 This is how the city protects itself from the great storm of rural immigrants.
But it can't completely avoid its uncontrolled growth.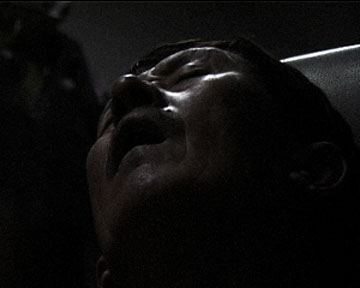 ◊
Shanghai / Suzhou River
The closer we got, the more we lost our way in the small districts?the labyrinth under the bypasses in the suburbs. That's where the barracks for the migrant workers who live here are located.
"So, how long do you still need to finish this project?"
"Another 2 months."
"Have you been working here for 2 months already?"
"Yes."
"How many workers do you have here? 400?"
"Around 200."
"Can you answer all my questions?"
"Maybe you can tell me how your day is organized,"
"Wow, that is a big topic!"
"Please feel free to share everything!"
"We start working at 6 AM? and we live here, in the office upstairs. I arrange the daily work for the carpenters, bricklayers, cement-mixers and so on. And that's all. There's nothing special, everyone just does their work. Work is always organized based on the work plan."
"The work plan?"
"Yes. How can we build something without a plan!"
"Is the plan written on paper for each individual?"
"No, we hold a briefing."
"For example a work plan with a weekly workload is distributed to different groups, and then to the individuals in each group, for example, how much work a carpenter should do per day. He gets paid according to the work he accomplishes each day. For example, if he earns 70 RMB per day, he has to finish an amount of work worthy of 100 RMB or more. How else can the boss make a profit, right? "
" So it takes about half an hour for you to arrange the daily work, till half past 6?"
"Yes, about half an hour."
"Then it's time for breakfast?"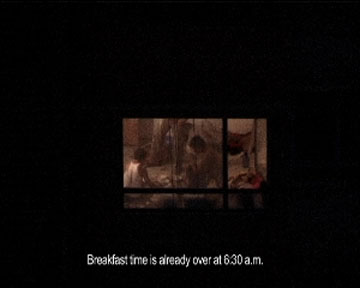 "Breakfast time is already over at 6:30 a.m."
"So organizing the day is done at 7 am, and what do you do then?"
"Supervising."
"Oh, you supervise them while they work?"
"Yes."
"Then you have lunch, and supervise them again after lunch?"
"So, do you supervise them immediately after lunch?"
"I take a rest first after lunch."
"And you continue to supervise them after lunch?"
"We start our work in the afternoon at half past 12, until 6 p.m. Working after 6 p.m. is overtime."
"So, you don't usually work overtime unless the work has to be done urgently, right?"
"No, normally we work overtime."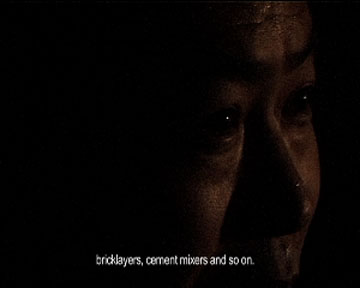 We weren't forced to see certain sights or to visit particular districts of the city.
Everything was open to us. We could easily alternate between the different worlds as we followed the workers, going back to their homes.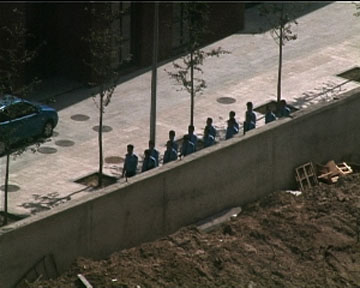 "The workers over in Shanghai, they don't live in a building, because when somebody lives in a building it means that you're rich. Either you're rich, that you have a good income, so you live in a building. But the workers, they live in a very poor environment. Which are not very high. They have only 4, 5 stories. So there are no tall buildings with all the workers inside, we don't have that here in Shanghai. "
◊
Hangzhou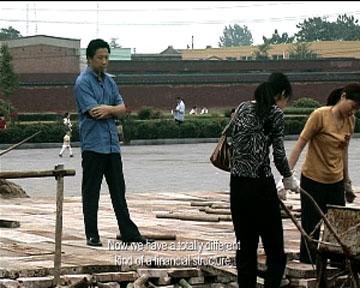 "We have a growing middle-class. Now we have a totally different kind of a financial structure, and then we have private ownership, a financial structure meaning a middle-class person can get a bank loan, so basically any college graduate can buy an apartment. If you are a blue-collar worker, then of course you can't, and then you live in a totally different way."
"It's another world?"
"It's another world, at least in Beijing, it's often sort of mixed, too? Because the zoning idea has only been introduced recently in China. So in the older cities like Beijing it's all mixed. So that's why all the new or more expensive communities are gated. Because next door, there could be something very basic."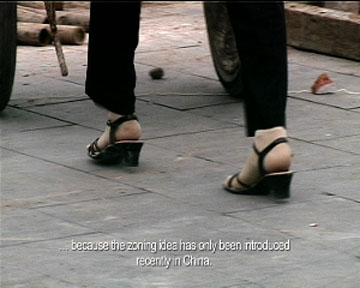 On visiting Shanghai, our attention was attracted by the exceptional over-identification of the inhabitants with their city and its development. Everything is concentrated on the city; its model has been exhibited in the museum, and is added too from time to time with new constructions. This model city is an attraction and a vision of the future.
New parts of the cities are built very rapidly, based on pre-designed models. Zones for living and zones for working are separated from one another.
The plans remind us of the images we had seen of the production of Metropolis in the Babelsberg Film Studios.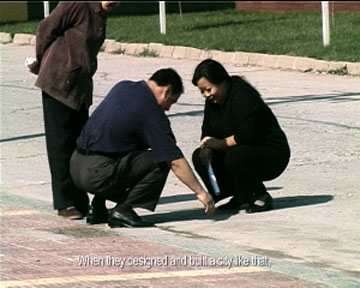 "When they designed and built a city like that, it didn't have the notion of a city as something always growing, and changing, and evolving. "
" So probably the way people live will not work with some of the zoning, so meaning that residential buildings are probably occupied as workspaces, people would live in an office building and so on."
"So to me that is very important to understand the city as growing, almost like an organism: something changes, expands, and then these kind of expansions and changes should be designed into the master plan, should be considered from the very beginning. That's not happening here -They always want to have this 'final' version of a city. "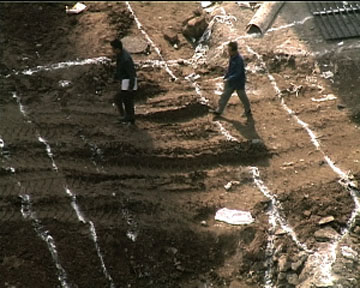 ◊
Shanghai / Pudong
"There's lots of grass, not really trees but grass, but you can't walk on the grass--you're not allowed to walk on the grass at all, which is really shit, so what's the point?"
What we are told here is trivial, bombastic, pedantic, and full of antiquated romanticism. "To the new Tower of Babel - to my father- !" But if one ignores the story in favor of the movie's plastic photogenic basis, then Metropolis rises above all expectations, overwhelms us as one of the most marvelous picture books ever made.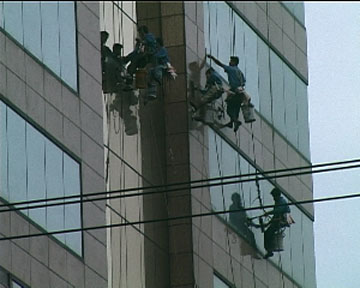 "In China right now, there's this whole kind of unhealthy kind of a rush, because they're 40 years behind everybody else so they want to surpass everyone, so, during this time, it's, how to surpass?
We invite the top architects, and get all the foreign architects to build in China and not copy the stuff in the West--we want the first-rate stuff. China was seen as this kind of utopia for architects because they could come here and they could create, and really explore all the ideas that they've in the West, they were restricted normally by money...Or a code, or law. So they just came here and they can do what ever they would like to do.
Now it's all the city objects, the monuments, they may look interesting or not, look pretty or not, but that's not even the question. The question is if it showcases well, the economical power, the economical success...So you can see these developers, businessmen, and government officials they see themselves as connoisseurs, and collectors of architecture."
"Your magnificent city, Father -
And you the brain of this city--
And all of us
in the city's light?"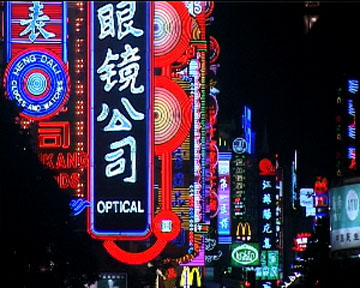 "It's a different kind of a fiction than Metropolis, I have to say it's not very romantic at all. It kind of comes down to quantities and numbers--kind of boring actually."
"and where are the people, father, whose hands built this city - - - ?"
"But on the other hand you may say what's even more crazy is how?"
"Where they belong? This big mechanism--market economy--could produce in a specific culture like we have here in China. Some really extremes and wonders, you might say. So the old Capitalism in Europe, in America, would have a very different kind of impact to the city, to the way people live, and today in China. There is a lot of irony to it, so if it's a fiction it must be a comedy!"
◊
Beijing / Tiananmen Square
National Day
The founder of German film criticism Siegfried Kracauer already sees the &ldquot;Ornament of the Masses&rdquot; which appears in "Metropolis" in the geometrically choreographed deployments of vast masses of extras. For Kracauer these de-personalized mass scenes, were not least manifestations of totalitarian demagogy. The vitality of "Metropolis", a &ldquot;mixture of Wagner and Krupp&rdquot;, alarmed the French.
◊
Shanghai / Nanjing Road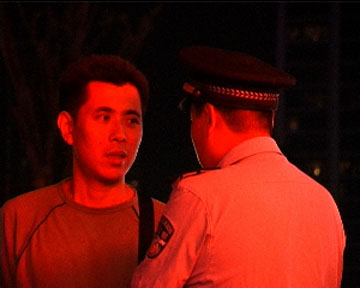 As we met more people and investigated further locations, we likely lost touch with the real China today.
Do we want this film to repeat itself, for it to become "real"? Not really. But maybe here in China we have seen a variation, which has already become true.
Even if a wish can't be fulfilled in real life, its desire can at least be satisfied.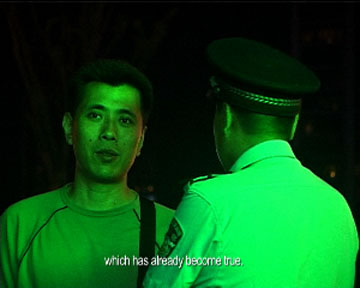 METROPOLIS, a film by Fritz Lang, was produced by Ufa in 1927 and was based on a script written by Thea von Harbou. The original film footage is assumed to have been lost.
The film was reconstructed by Enno Patalas, the Murnau Foundation and the Munich Film Museum, and in 2001 it was the first film to be included in the UNESCO's Memory of the World Register.
In 2004, we traveled to China in order to gather material for a remaking of METROPOLIS. In this, we were particularly interested in those impressions of China which we felt could serve as a template and as a basis for interpretation for our remake.
METROPOLIS / Report From China--a research by:
Maya Schweizer / Clemens von Wedemeyer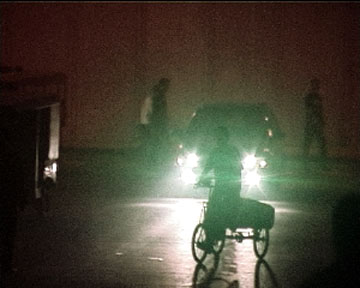 ◊
---