In This Issue
11 Sep 2010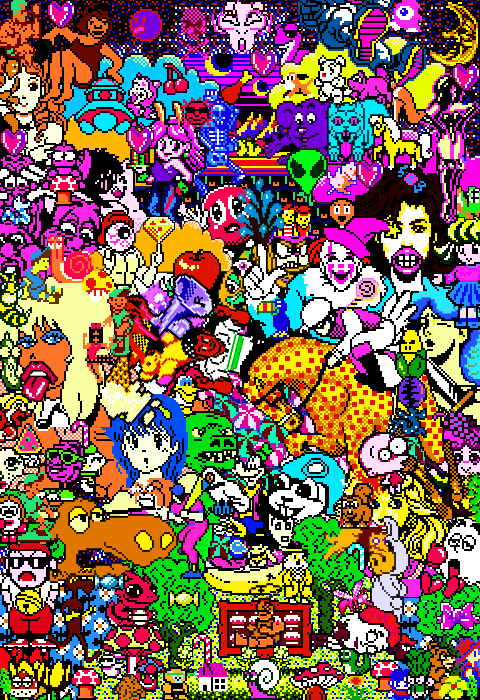 OUT NOW:
BRAND NEW 8-BIT COLLAGE BY KAT HARVEY (SEE ABOVE)! DAVID COX ON THE HISTORY OF VIDEO GAMES! +WOBBLY ALL UP IN THE HISTORY OF SAMPLING!
ALSO:
REVIEWS--of NEW WORKS BY MARY FLANAGAN, GRAHAM ST. JOHN, BETH FEDERICI,
etc!
AS WELL AS:
CHATS WITH SACHS AND DOBBS! THE CONTINUATION OF DOCTOR YOU-KNOW-WHO! +ADILKNO!
ANNNNnnnD:
S. SCHEDELBAUER! Z. WAKEST! +MORE
(--A MASTHEAD! A DASH OF ZIZEK! +LETTERS FROM READERS!!!)