Issue 10 : Spring 2006
FRONT PAGE
ARTIST PROJECTS
INTERVIEW
THEORY
BACK MATTER
Otherzine issues
In this issue
11 Feb 2006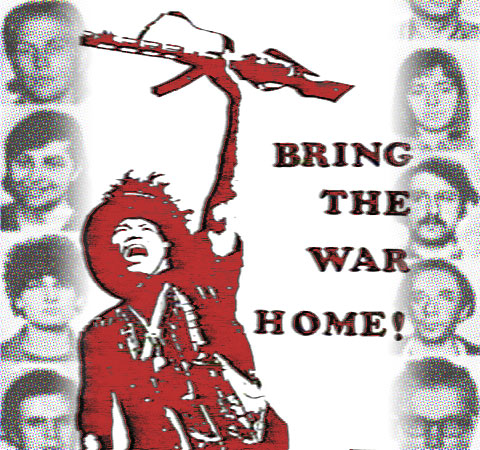 Two artists' projects
James T. Hong's THE COLDEST WAR – PART ONE: an illustrated script.
Damon Packard's scenario-essay for a sequel to the 1982 film Sword and the Sorcerer – a truly dystopic, post-climate-change fairyland.
Interviews
David Cox interviews Sam Green and asks: "Do you identify with the lost souls in your films, lost to history through the miasma of time and conservative, conformist-mediated spectacular society?"
Molly Hankwitz talks to Sylvia Schedelbauer about her film "Erinnerungen (Memories)," a narrative built on lost family photos discovered in a closet.
Theory
The "System of the Suture in Cinema" is revisited in J.M. Magrini's essay.
◊