Thinking Big: Mike Kuchar
19 Feb 2010
When Mike and George Kuchar first got their hands on an 8mm movie camera in 1954 as twelve-year old boys, no one really thought the format was suitable for anything but vacation footage, yet since then no on in America has contributed more to the craft and philosophy of personal filmmaking than the twin brothers from the Bronx. In a culture of hype and careerism, where "size counts," it is not surprising that gangly, self-effacing Mike Kuchar is not in any sense famous.
From The Wet Destruction of the Atlantic Empire in 1954, the first of his co-produced 8mm home-movie melodramas, to his emergence as a key figure in the New York underground film scene of the Sixties eleven years later, with Sins of the Fleshapoids, to a string of subsequent personal and student productions and his current work in video, Mike has always been a practitioner and advocate of film as a creative and affordable means of personal expression, rather than as a product to be packaged for the masses.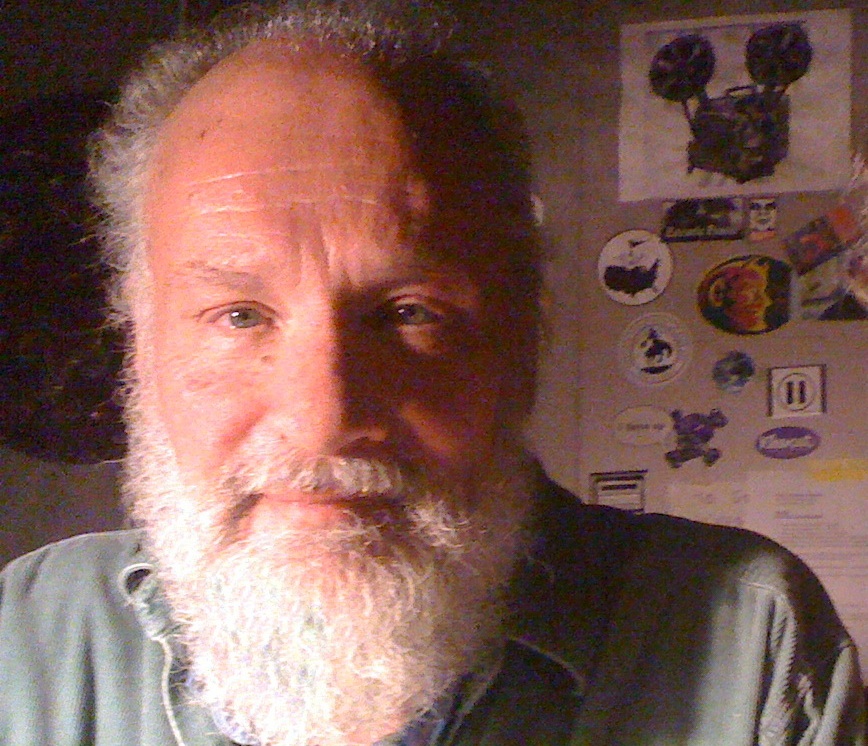 Mike and George ended their collaborative approach to moviemaking in 1965 when Mike phased himself out of their first 16mm work-in-progress, Corruption of the Damned, to concentrate on a futuristic science-fiction fantasy which would turn out to be the classic Sins of the Fleshapoids, featuring George in probably his finest acting appearance as Gianbeano, the evil prince.
A year later George completed Hold Me While I'm Naked, an engaging, impressionistic rumination on life, love, and loneliness in the Bronx which, like Sins, was shot in glorious 16mm Kodachrome. These two films would come to stand as their respective signature efforts and qualify as key works in the canon of Sixties American underground filmmaking.
Although their films would always display some stylistic similarity, reflective of their common love of Fifties Hollywood melodrama and their low-budget orientation, Mike dealt more with classical or Romanesque imagery that tended to have erotic undercurrents. He also has taken a more off-screen role in his own films, which are just as personal, but in a different way, and tend on average to be longer than George's.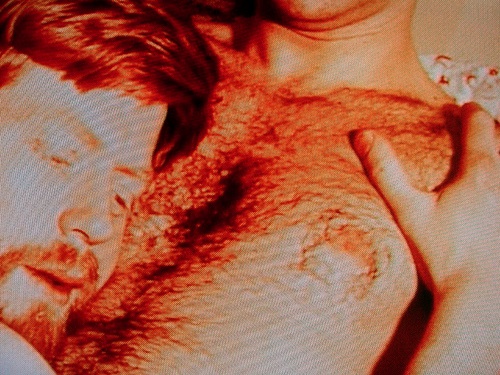 Mike's work would span a range of subjects and techniques and he never established a consistent trademark style like George. Even his two major works of the sixties, Sins of the Fleshapoids (1965) and The Secret of Wendel Samson (1966), made only a year apart, are very different films.
Although the Kuchar name is fairly well known in independent film circles, Mike never achieved the visibility of fellow underground notables like Bruce Conner, Larry Jordan, or James Broughton--let alone the star status of the movement's top luminaries like Warhol, Brakhage, and Anger. Sins of the Fleshapoids, stands as a classic of American underground cinema, which John Waters unfailingly credits as a major influence.
...
Jack Stevenson: You were a key participant in the New York underground film scene of the Sixties. Do you have any particular memories about your compatriots in that scene?
Mike Kuchar: [It] was stimulating. Artists, beatniks, and other misfits were dropping their pencils and poetry-filled notepads and picking up movie cameras to experiment and express themselves with. I knew a lot of them. Jack Smith, he was crazy; a tormented character forced into the predicament of existence. Even his voice had the deep wailing tone of a dirge. It always sounded as if he was mourning and moaning, and he was subject to violent, temperamental mood swings. A poetic nutcase with whom you wouldn't want to spend the night alone.
Gregory Markopoulos... he was an inspiration. If there is such a thing as "Gay Pride"--he was it! You don't need to flaunt it when you've got the regal poise and golden ideals of this guy. He was memorable, an impeccable aristocrat who dined at the Automat (an inexpensive, now extinct, cafeteria where you put nickels into a slot to receive plates of hot food from behind glass doors). Had he lived in another age, Gregory would have been perfectly at home in a powdered wig and buckled shoes.
JS: I remember you telling a story about Harry Smith hurling a brick through a plate-glass window in mid-Manhattan. Smith in fact seems to have undergone a revival of sorts--do you know anything about that?
MK: There is a softcover book published about him and his working methods, illustrated with lots of diagrams and photos. I don't have the book, but I did get to see the wreckage that had once been Harry Smith, propped up by a young man (probably a devoted fan), volunteering as a nurse, who was escorting him down the halls of a bohemian establishment. Old Harry's brain was by then pretty well-pickled in booze juice.
I remember once, following an 8mm show my brother and I had back in the Sixties, I had gone into the toilet of the theater to take a leak and someone else came in to do the same. "Where do you find all these people you cast for your films?" the guy standing next to me asked. It was Harry, and he seemed genuinely impressed by the population in my pictures.
The exchange we had in that tiled room was congenial, while outside in the lobby cocktails began to get distributed. I stayed a while to mingle in the lobby and then started for home. As I proceeded east on 57th Street, crossing 5th avenue, a lightweight middle-aged man with long hair and thick-lensed eyeglasses erupted into a berserk rampage against the "mighty establishment" that surrounds us. It was Mr. Smith, who up a brick from a construction site and threw that brick through the show window of a fancy clothing store. Yes, the same Harry Smith who had spoken softly to me in the men's room had been transformed by the cocktails into "Mr. Hyde"--hellbent on destruction.
I left the scene of shattering glass and toppling mannequins before the cops arrived, and I think the Filmmaker's Cooperative later bailed him out.
Harry's condition didn't surprise me, though I didn't know Ginsberg took care of him at the end (although Ginsberg was no stranger to the underground scene). Allen Ginsberg was a fan of William Blake. He showed me the illustrated volumes he had of Blake's on a shelf in his library. I don't think America treats its artists badly, its just indifferent toward them. People are free to create--you just have to do it with your own resources.
JS: In the late Sixties or early Seventies, didn't you do an interview for Al Goldstein's 'Screw' Magazine? Did you meet Al?
MK: The interview was conducted by an intriguing young woman named Renfu Neff (or something like that). She had about her the glamour of an exotic, sophisticated supermodel, and so my brother put her into one of his films, COLOR ME SHAMELESS, I believe. In one of those scenes where she was being manhandled by four gents in a movie theater restroom, my brother had stood up on the sink to get a better angle with the camera--the sink cracked under his weight, rupturing the water pipes into hot and cold geysers that soaked everybody.
KS: Can you imagine working in the Hollywood system? Is there any joy to be had from commercial cinema?
MK: I don't have strong thoughts about working in Hollywood since I do make my own movies. Let me tell you about the night I was invited to a dinner sponsored by the American Film Institute. Seated next to me that evening was a dignified woman of dramatic stature--a lady who had been romanced on the screen by Errol Flynn back in the Thirties, and, who in the eighties had attempted to decapitate a character played by George C. Scott with a pair of hospital scissors. That actress, whom I've always admired, was Viveca Lindfors (IN THE WAITING ROOM OF DEATH, BRAINSTORM, I ACCUSE!, THE DAMNED), a woman whose mere presence can elevate a crappy flick into high-class status. A conversation began between us which gained momentum throughout the evening. Seems the grand lady was writing her own script and was considering using the students enrolled in her acting class at the school of Visual Arts to act in it. To make her project (...same kind of shit I do!). Not once did she mention how it felt to be held in the arms of the guy who played Robin Hood for Warner Brothers, or how proud she was about playing a brain-dead patient wielding sharp shears in a sequel to the film that Linda Blair famously threw up in.
THE END
Jack Stevenson is the author of DOGME UNCUT (2003, Santa Monica Press), ADDICTED (2000, Creation Books), and DESPERATE VISIONS (Creation Books, 1996). The above interview is excerpted from Stevenson's contribution to the liner notes for Mike Kuchar's SINS OF THE FLESHAPOIDS release on DVD (2005, Other Cinema DVD).