From the Editor: ISSUE 23
12 Sep 2012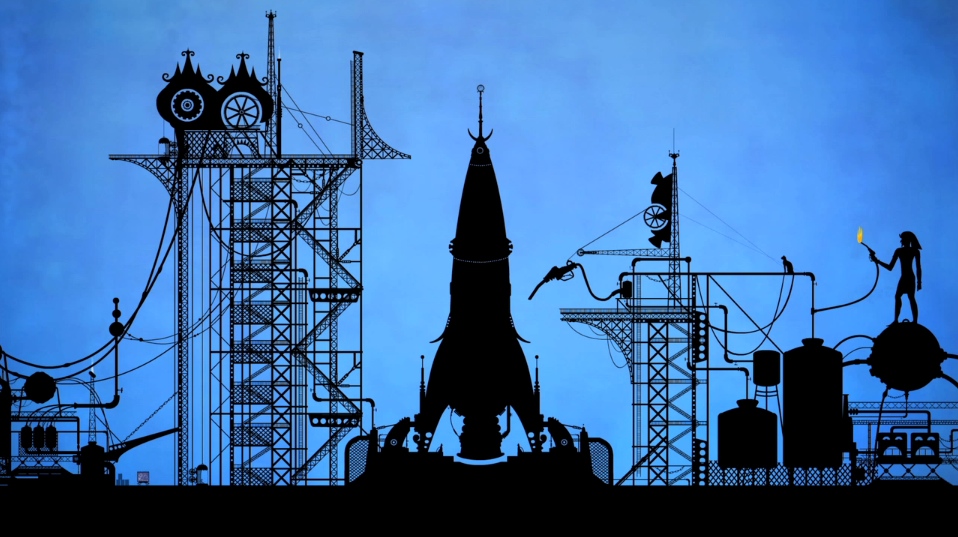 Still from BENDITO MACHINE IV (2012) by Jossie Malis in "Globalistas Crack the Firewalls and Flat Screens"
We have reached a momentous occasion: ISSUE 23 of OTHERZINE!
From the virus that is 23 emerges an issue in search, celebration, and despair of process(uality), precarity, long-distance listening, patterns, hysteria, percepts and...culturcide, both on- and off-the-grid.
In this liminal state, our contributors—and conspirators—draw forth a collection of inspired investigations and cunning critiques inhabited by artists' projects, media-activists' reportage, existential insights, copious interviews, cinematic explorations, and considered media histories.
Fasten your seatbelts for...
---
Filmmaking sorceress Jeanne Liotta's stunning cruciform couplets in
LEXICON OF SPATIAL CONCEPTS FOR GIORDANO BRUNO
Podrescu and the XLTerrestrials' front-line communiqué on CiTiZEN KiNO
and the new tactical media
Thought-full (and -provoking) insights from McLuhan maestro Gerry Fialka
(OTHER CINEMA Oct. 13th guest!) on artist Mike Kelley
David Cox' (OTHER CINEMA Nov. 10th artist!) interview with writer and
futurist Bruce Sterling on the New Aesthetic
Anthony Buchanan's interview with cult commando Jon Moritsugu
(OTHER CINEMA Sept. 22nd guest!)
Eilish Cullen's conversation with sound artist Jon (Wobbly) Leidecker
(OTHER CINEMA Nov. 10th artist!) on Polish auteur Andrzej Zulawski and POSSESSION
OTHERZINE 23 closes out the centennial of John Cage's birth with
the final installment of John Smalley's essay, positing '20s radio "silent nights" influence on Cage
Molly Cox considers the Angry White Male's place in experimental cinema
Stalwart contributor Mike Mosher chronicles the filmography of fellow Michiganite
and '70s Super-8 maker Jimm Juback
And Mark Flood resuscitates THE HATEFUL YEARS