FEB 19: ARLYCK + BALDWIN + SFSU +


OC comes roaring back for a full-fledged Spring calendar, starting with this very lively range of film records of our Fair City! Headlining is Natural Habitat, the ultra-rare '70 city symphony from one of the Haight's own, Ralph Arlyck (later making Sean, another Haight-based doc, Academy nominated). ALSO out of the SFSU Archive Project is It's a Good Thing, a 1966(!) comic-essay on the evils of landfill at the Dump. Craig Baldwin's 1976 Stolen Movie, shot in S8 double-system, shifts the focus to the Mid-Market area, where City planners battle to this day! SOMA is covered by way of James Hong's 16mm Folsom Street Fair, the Mission District by Carla Leshne's Playground Not for Sale, and local legend Jeremy Rourke chips in a piece about ATA Gallery itself! Tho the highlight might well be the custom-cut comp of clips that connect the Key System to Lake Merritt boat races to Chris Marker's Junkopia to Bobby Breen's Wharf to Steve McQueen's Bullitt route to the '82 Niners!...AND free postcards and champagne, of course!
INCREDIBLY STRANGE MUSIC1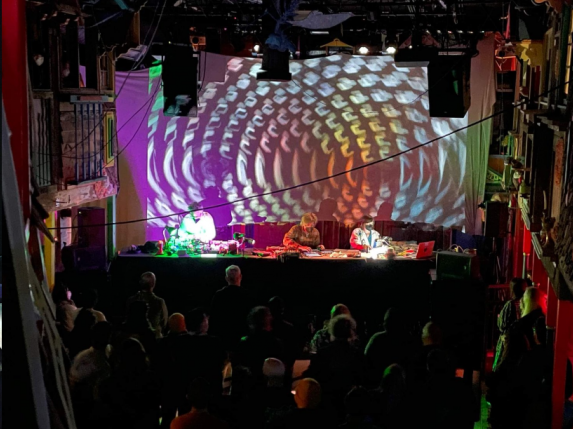 FEB. 26: WORSLEY/NEGATIVLAND/SUE-C: IT'S NORMAL FOR SOME THINGS TO COME TO YOUR ATTENTION
Comes now the triumphant return of a band who have suffered the worst in the past decade... but are back together in this doc with our fave visualiste! Raving genius Ryan Worsley's lovely and lively documentation of Negativland's late '21 tour not only renews hope in an expanded music/expanded cinema aesthetic, but it also happens to be damn fun, doncha know? The sublime sonic architecture generated by the Contra Costa audio crew is here married to the ecstatic opticals of VJ extraordinaire Sue-C!..and the whole perceptual overload has been marvelously consolidated into an hour of sensory delight by our Ms. Worsley. In fact we'll open with five of her magnificent music-vid collabs with the band: More Data, Don't Don't Get Freaked, This is Not Normal, Destroying Anything, and Anything Else?. PLUS pick hits from their neo-Dada DVD My Favorite Things. *$8
INCREDIBLY STRANGE MUSIC2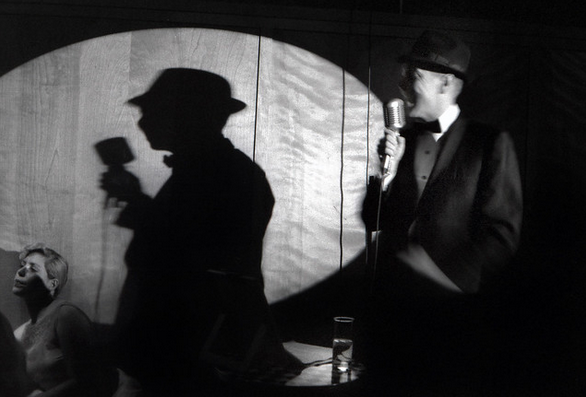 MAR. 5: ALTAMONT ANGELS + NAPA PUNKS + MR. LUCKY +


Our yearly music party oscillates between two epochal episodes that largely defined our generation: the flame-out of the mass fest at Altamont in '69, and the brave outreach of NorCal punks at Napa State Mental Hospital nine years later in '78. Mike Plante's We Were There to Be There on the infamous appearance of the Mutants and the Cramps with the Napa patients is back by popular demand. AND Rick Prelinger's miracle lab-floor find of a silent S8mm reel shot at the Alameda County rock extravaganza re-sees the light of day with a loose re-tracking by OC Studios. Between these low and high points percolates over a dozen rockin' anomalies that will serve to open up sidereal spaces both before and after the 70s. The Beatles are represented both in Ready Steady Go and in David Sherman's Yoko 1-5. The Space Lady has a presence, and quite possibly Omer Travers too. We got b/w 16mm footage of the Avengers in SOMA around the same time as the Napa event, and we got Christian Marclay's vinyl immolation at the legendary Club Generic on July 4, 1980. ALSO Oscar Bucher's short doc Getting Lucky features our dear friend Pierre Merkl! PLUS Spike Jones, Heino, Liberace, Auroratones, Soundies, Scopitones, Banjo, Babalu, and Hula Music.*$8
AKTIONISM
MAR. 12: NATALIA MOUNT & FRIENDS + AKTIONISTS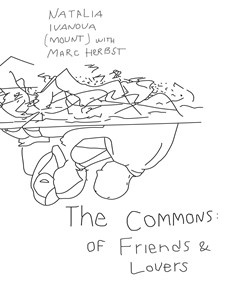 +
Our fave East Bay art-provocateur Natalia Mount, the brave and brilliant curator expanding the re-booted Pro Arts Gallery into a Performing (and Publishing) Commons, re-invigorates the covid-neutered with a healthy dose of orgone energy! Here's the festive launch of her break-out brainstorm/confession/love-letter, The Commons: of Friends & Lovers, written as an experimental dialog with Marc Herbst, the legendary editor of Journal of Aesthetics and Protest. In a wild and wide-ranging textual exchange, these two sex-positive protagonists excavate their roiling libidos in an enlightened effort to connect them to the macro-politics of community activism. Not only taking the "personal essay" to the next level of interpersonal correspondence, in fact Ms. Mount tops even that in tonight's performative and A/V-enhanced reading. Body-doubling for Herbst in the enacted dialectic is the much-missed Praba Pilar, a reknown UCD performance artist in her own right. Their live-action back-and forth of the book's raddest pages proposes new libidinal economies that fuse Eros and Polis. The supporting hour is a veritable hothouse (bath-house?) of orgiastic shorts, featuring the transgressive work of infamous Aktionists Kurt Kren, Otto Muehl, and Hermann Nitsch! PLUS sizzlers from Erotic Psy. *$9

X~PERI~MENTAL ANIMATION

MAR. 19: COLBURN + FLEMING + PÄRN +



Our annual experimental animation extravaganza irrepressibly pops back up, come Ides of March, with a wildly diverse program, that includes thee Martha Colburn mid-career retro, as occasioned by her selection as the Ann Arbor Film Festival's Penny Stamps Speaker! PLUS new pixillated pieces by Michael Fleming, Salise Hughes, and John Knecht. AND revivals of OC faves from Len Lye, Lewis Klahr, Sally Cruikshank, and even the 1949 hybrid live action/animation curiosity Alice in Wonderland by Dallas Bower. Overlooked Estonian animator Priit Pärn's 1978 ...Ja teeb trikke (...And Plays Tricks) also adorns our program, in the good company of Sharon Liu and Wayne Thiebaud (1952)!! ALSO Mary Ellen Bute, Marv Newland, John Klacsmann, and more!


OPTRONICA1
MAR. 26: STARK + KUC + VARGA +



Using found family photographs (mostly 35mm slides), Scott Stark cracks open the family archive to generate imaginative and at times illogical narratives. The Last Forever (in collaboration with Polish filmmaker Kamila Kuc) unravels a story of a missing spouse and possible murder, while Underlying Persistent Volumes populates an instructional video for software development with photos of birthday parties, road trips and Christmas rituals. Plus an exercise video and (LIVE!) musical interludes. AND Lori Varga's "demo" of Super 8mm Cartridges, John Warren's narcissus, the hunter, the numbness, Ryan Worlsey's new doc on Sue-C, Eric Saks/Patrick Tierney's Don From Lakewood, and The Blob! *$9


INFINITE COLUMN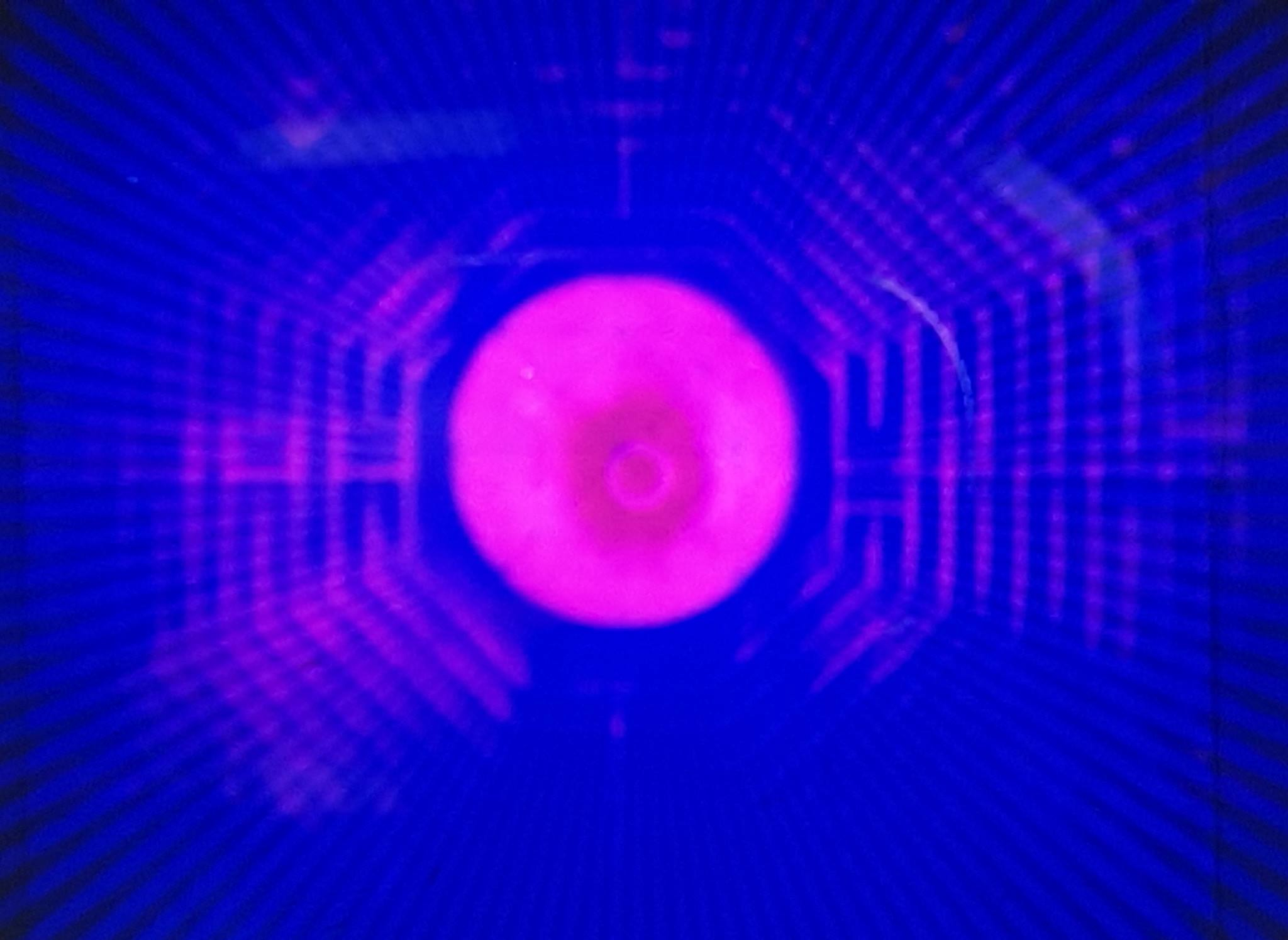 APRIL 2: ARC +

On Sat. April 2nd, ATA Gallery's Other Cinema proudly presents a one-person show of films by the East Bay artist and impresario arc ! This legendary figure in Bay Area experimental filmmaking, central to both Black Hole Cinematheque and the Light Field fest, is organizing a very special 90-minute program, in two halves, for our Valencia St. venue. He promises a half dozen films, two of them multiple projection. These are the pieces to be exhibited: ascensions, breathing, hexagram, window, katabasis, infinite column, the arc of the sun. Most of these are from the last five years, and in fact, four could be considered world premieres! *$8


FAMILY AFFAIRS
APRIL 9: LYNNE SACHS' FILM ABOUT A FATHER WHO +

Lynne Sachs brings us Film About A Father Who, a feature length archeological DIG into her own internal movie archive. Over a period of 35 years between 1984 and 2019, filmmaker Sachs shot 8 and 16mm film, videotape and digital images of her father, Ira Sachs Sr. Film About A Father Who is her attempt to understand the web that connects a child to her parent and a sister to her siblings. With a nod to the Cubist renderings of a face, Sachs' exploration of her father offers simultaneous, sometimes contradictory, views of one seemingly unknowable man who is publicly the uninhibited center of the frame yet privately ensconced in secrets. In the process, she allows herself and her audience inside to see beyond the surface of the skin, the projected reality. As the facts mount, Sachs as a daughter discovers more about her father than she had ever hoped to reveal. A benefit show for Dana Sachs' Humanity Now project which has launched an emergency fund to assist Ukrainian refugees. *$10-$100


OPTRONICA2:
STEREOSCOPY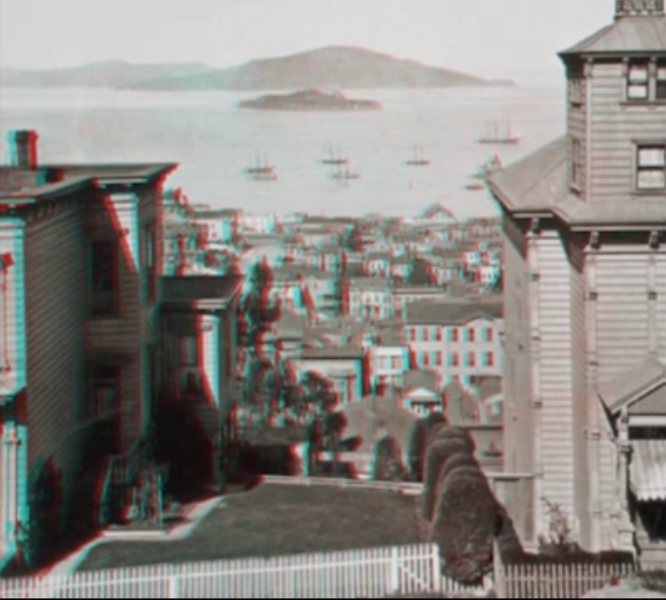 APRIL 16: McLAUGHLIN + BLOOMBERG + SNIDER +


The SF Earthquake and Firestorm of 1906 was one of the first natural disasters to create a true media frenzy. On the (almost) anniversary of the '06 Quake, we are spectacularly pleased to have back the literally eye-popping 3-D projections of the Bay Area's own Pad McLaughlin, this time with fellow stereo superstar Bob Bloomberg!! These two masters offer a full 40 amazing minutes of the '06 and '89 temblors, true history lessons as well as delirious visual thrills. Our second half releases a riot of 3-D formats, from a half-dozen artistes: Bernal Heights media-queen Greta Snider shares her Unfinished Business from Ancestors, unsettled ghost visions made from phytograms and found footage, while Hy Hirsch provides a post-mortem peek at Come Closer. PLUS OC faves John Warren, Rich Pell, Pete Smith, and even the Three Stooges. Come early for the free wine and anaglyph visit to a Viewmaster factory!
PSYCHO-GEO2: CALEXICO
APRIL 23: HODO + SCOTT + WATTS TOWERS +
OC presents the first of a dual-citizenship double-header locus-focused on the Southwest of the continent, with a compelling cadre of makers from Mexico as well as an audio-visual feast of provocative shorts from the North. Greg Berger's outrageous Joe T Hodo project demonstrates how a SF expat activist has managed to construct a potent satirical character on the margins of contemporary Mexican politics, Charles Fairbanks/Saul Kak's Echoes of the Volcano surveys the Oaxacan soundscape, and the Postcommodity Collective bisects the border wall with beautiful balloons! Whereas the psycho-politics of the LA area, layered in time and grounded on Simon Rodia's landmark sculpture hand-wrought in Watts, is echoed in Noah Purifoy's junk-art-park in the desert of Joshua Tree and reverberates through the mesmerizing Cali-fire reveries of San Luis Obispo's Lana Z Caplan. PLUS the legendary Matt Wolf/Guadalupe Rosales coverage of Latinx resistance to neighborhood gentrification in Boyle Heights, Georg Koszulinski's rhapsodic on-the-road collage-essay Continental Drifts, and Jake Scott's transformative farewell-to-Frisco hybrid performance.



PSYCHO-GEO3: SOUTHWEST
APRIL 30: PLANTE's WITH EARP CAME THE WEST + C/W GEMS +

DIRECTOR MIKE PLANTE HERE IN PERSON. After the moment of the Gunfight at the OK Corral in late 1881, Wyatt Earp became famous in his own time. He was already known within the Western territories as a tough lawman. The gunfight represented the epitome of what the wild west stood for: good guys against bad guys in a thrilling duel. The real event was 30 seconds long. The motivations behind it have complicated details. But Wyatt wanted us to forget all that. He was never shot in a gunfight and lived into old age. By chance, at a championship boxing match at the turn of the century, he saw the power of cinema in action. He decided he could rewrite history through the magic of movies, hanging out in Hollywood in the 1920s to try to get a movie made about his life. And it actually worked.The Western theme is set by a rousing half-hour of classic 16mm C/W tunes, from Gene Autry to Elvis Presley, from Tex Ritter to Spike Jones. $8.88
ARCHIVE FEVER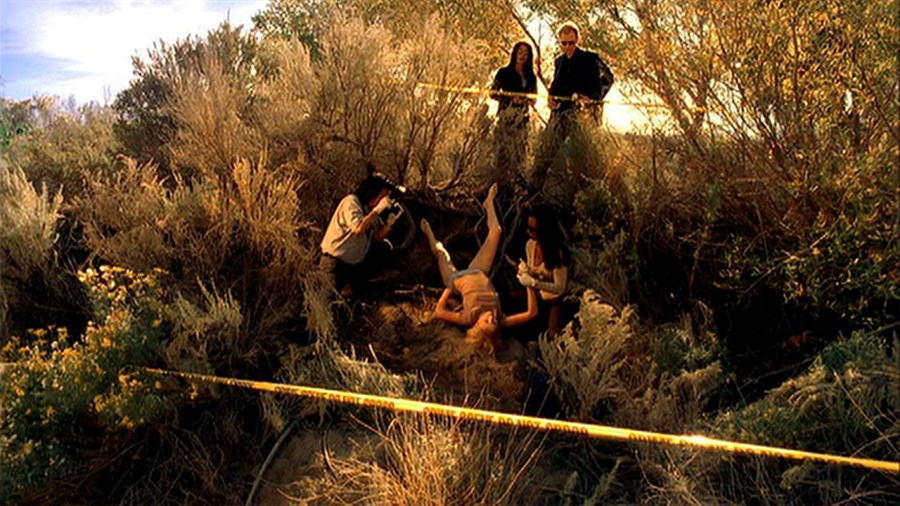 MAY 7: JAIMIE BARON's FEST OF (IN)APPROPRIATION +

On Sat. May 7, ATA Gallery's Other Cinema proudly presents the SF premiere of Jaimie Baron's Festival of (In)appropriation!! In its 11th year, this amazing program of re-mixed film and video (and now social media!) boasts an awesome program of creative/critical works that draw from myriad footage sources, re-organized and re-energized in ingenious ways to conjure up new meanings on top of the old. Local light Scott Stark will be in the house along with Jaimie, introducing his Fly, on the the same bill as SFSU grad Kristy Guevara-Flanagan's What Happened to Her, and Oakland's Phoebe Tooke's derivation of the mean lifetime. PLUS: OC faves Peter Lichter/Bori Máté's 8th October 2016 on Hungarian censorship, Akosua Adoma Owusu's Intermittent Delight, and Clint Enns/Darryl Nepinak I for NDN with some more of their heady media hi-jinxs...among several other gems. Jaimie will not only be introducing this hour-plus roster, but also launching her second book, Reuse, Misuse, Abuse, with signed copies available. AND: In fact this extraordinary evening will also see the official West Coast release of another book/DVD of supreme interest to Archive Fever fans--César Ustarroz' Found Footage & Collage Films!! Following years of regular journal publishing, this two-fer is a true publication landmark for the Spanish editorial collective, anthologizing many contemporary artists and critics and affording a magnificent digital-video program of its own. Of their 16 titles, OC will be screening at least 4 in the first part of the show: works by Bill Morrison, Eve Heller, Steven Woloshen, and Jeff Keen. This opening section also includes Stephen Broomer's Borrowed Dreams, on Joseph Cornell's found footage oeuvre.


AVANT TO LIVE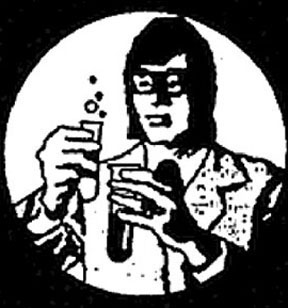 MAY 14: NEW EXPERIMENTAL WORKS

Our sublime NEW Night pops up earlier this Spring, because of super-lucky access to Frisco's ruling multi-media maestro, Mr. Jeremy Rourke!! Rourke's delicious, delirious Domo Domo, a 'Live A/V' travelog on his solo bike ride round the Japanese island of Hokkaido, in fact caps a bold and beautiful bill of a dozen-plus recently completed shorts! Notable initiatives include Ellie Vanderlip's (in person) ingenious water faucet thesis Forgotten Fountains, New Red Order's Crimes against the Unreal, and Jakov Leskur's hand-painted film performance (he teams with L. Guzman for both soundtrack and intermission ambience). ALSO: the West Coast premiere of Anna Kipervaser's in ocula oculorum, Mark Street's False Starts, and Francois Miron's exquisite animation What Excites Me. PLUS Kelly Sears, Alex Johnston, Tomas Talamantes, Wayne Thiebaud, and Free Pencils!! $9

ANIMAL SPIRITS/SPIRIT ANIMALS
MAY 21: JOHNSON's MANATEES + JOSH HARPER + CHRIS MARKER +

Continuing our wild Animal Spirits/Spirit Animals theme from last season!!..Headlining is the world premiere of local folk-naturalist Daniel Johnson's lushly illustrated lecture/video on the crisis facing manatees! He also unspools precious peeks of the UCB Campanile Falcon "soap opera", as well as his ongoing Cali Condor in-person research. ALSO in the house is the apocalyptic plea of our enlightened East Bay cine-essayist Joshua Harper, with the global debut of and personal intro to his archive-rich WAR ON EARTH…PLUS: Some time back, OC soul-sister Lynne Sachs teamed up with none Other than Chris Marker to finish their 20-min. Three Cheers for the Whale, and its delightful historical trace tonight rounds out our opening "Animal" hour. But our second half is all about humans, who inhabit animal skins, literally and figuratively, perhaps to better understand our commonalities. Andrew Shirley's 30-min. Wasted Land is a revelatory but under-seen work that follows 3 furries as they mark their dystopian territory via graffitti tags! Jim Trainor's Moschops is a faux-paleontology animation that endows invented creatures with emotional lives, and in Rainier Gels' Brementon Musicians, a 16mm cult clip from a children's matinee manages to deliver an uncannier fantasy than any mere cartoon. AND a quarter-hour excerpt of David Attenborough beautiful Baobob eco-study, Disney's now infamous White Wilderness, and of course some Harryhausen beasties! Come in animal costume!! $7
OPTRONICA3
MAY 28: BECKER + ALVAREZ + 99 HOOKER +

Per the national mood, our season finale oscillates between climax and cataclysm, as pent-up visuals finally rise to the light of the projector--er, make that plural!! Tommy, Lori, Kal, and Alfonso –all these local living legends assembled under the same roof! Becker lets loose the greatest Hits and Misses from his hi-concept Tape No. 1, Varga loads up 3 slide carousels only to verbally unpacks them for Detritus Takes a Holiday, Spelletich and Bryan Adam reflexively re-work Rutmann's Opus #4, and the Family Alvarez show off their amplified/expanded-cine set in true Oakland styleé. ALSO: Individually Rapt, the eye-blistering bricolage of Brooklyn's 99Hooker (also in person), Montreal's Francois Miron with his seriously psychedelic The Quest, Nashville's John Warren with his wunnerful Waterfalls, and LA-based Martha Colburn/Pat O'Neill's optical-printing cameo. PLUS a rediscovered clip of a young Christian Marclay burning vinyl in the 'Loin, an educational-film rarity on the theremin and Electronic Musicians, Daphne Oram, Semiconductor, and Glen (Headlights) McKay's 16mm trippin' on Playland's roller coaster!! $11.11





PREVIOUS CALENDARS
FALL 2021
OTHER SUMMER: IGLOO CINEMA JULY POP-UP
MAY MASKED BALLS (2021 MAY POP-UP)
SPRING 2020 (COVID SHORTENED SEASON)
FALL 2019
SPRING 2019
FALL 2018
SPRING 2018
FALL 2017
SPRING 2017
FALL 2016
SPRING 2016
FALL 2015
SPRING 2015
FALL 2014
SPRING 2014
FALL 2013
SPRING 2013
FALL 2012
SPRING 2012
FALL 2011
SPRING 2011
FALL 2010
SPRING 2010
FALL 2009
SPRING 2009
FALL 2008
SPRING 2008
FALL 2007
SPRING 2007
FALL 2006
SPRING 2006
FALL 2005
SPRING 2005
FALL 2004
SPRING 2004
FALL 2003
SPRING 2003
FALL 2002
SPRING 2002
FALL 2001
SPRING 2001
FALL 2000
SPRING 2000