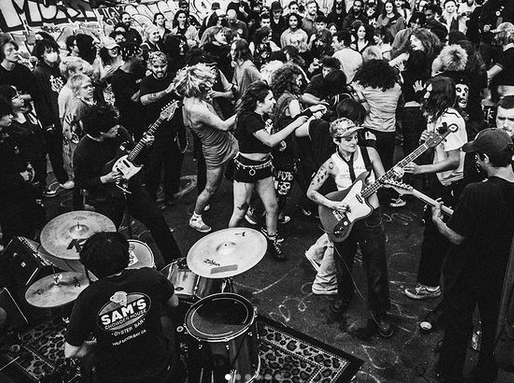 SEPT. 3: POP-UP ROCK-OUT

ATA Gallery's Other Cinema inaugurates its 37th year—and jump-starts its Fall 2022 program--with POP UP ROCK OUT, a ear-shredding show of LIVE MUSIC from four California bands! These bands are from four different cities across the Golden State, and tonight's gig is hosted by our own San Francisco noise jankers PORK BELLY! AND from across the Bay comes another super group, GUMBYS JUNK, funky punks with haunting harmonies! ALSO in this scorching line-up of West Coast rockers is H-SALT, a Sacramento ensemble with driving rythyms paired with angular guitars. From LA is EXPOSE, bringing dark drum machine reverberations and off-kilter synths. PLUS: Supporting the music is the infamous live A/V twosome Special Effect, a concert-visual crew who will be screening anomalous 16mm shorts between the bands, as well as double-projection behind them...with their legendary Rotostroboscope!





ARCHIVE FEVER1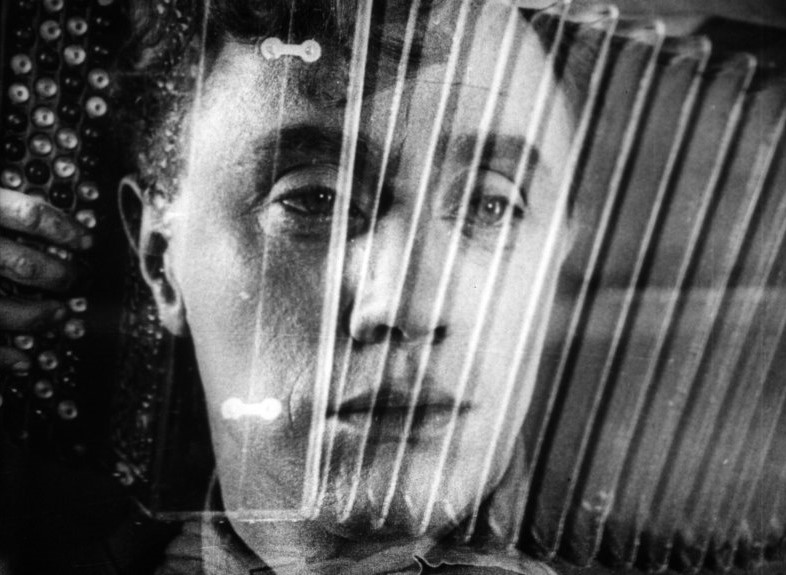 SEPT. 10: BILL MORRISON's VILLAGE DETECTIVE + FF GEMS


During the summer of 2016, a fishing boat off the shores of Iceland made a most curious catch: four reels of 35mm film, seemingly of Soviet provenance. Unlike the film find explored in Bill Morrison's Dawson City: Frozen Time, it turned out this discovery wasn't a lost work of major importance, but an incomplete print of a popular Soviet comedy from 1969, starring the beloved Russian actor Mihail Žarov. To Morrison, the heavily water-damaged print, and the way it surfaced, could be seen as a fitting reflection on the film work of Žarov, who re-emerges from the bottom of the sea 50 years later like a Russian Rip Van Winkle, to a world where reels of film are as antiquated as the Soviet Union.
UNSETTLING GENDER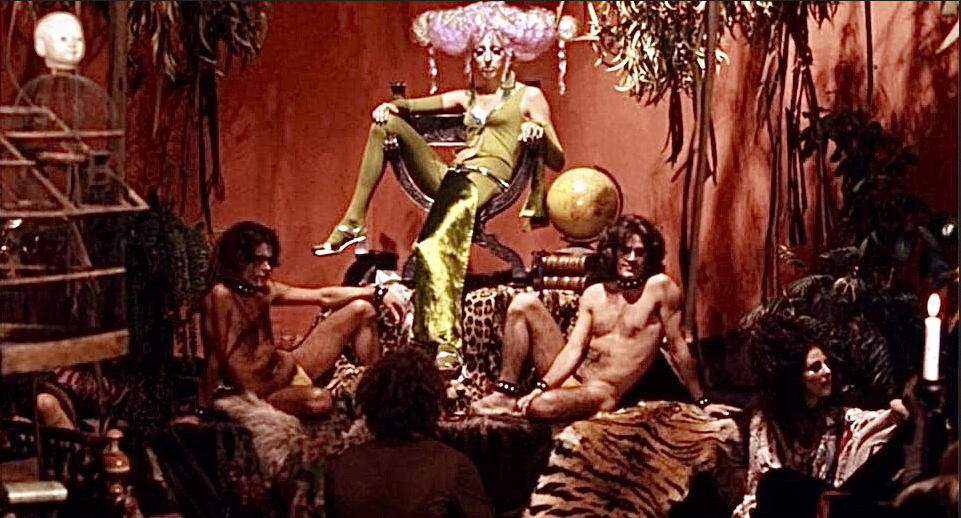 SEPT. 17: SUSAN STRYKER's CHRISTINE IN THE CUTTING ROOM + LUMINOUS PROCURESS +

Steven Arnold's 1971 surrealistic fantasy, lauded by Salvador Dali and Andy Warhol is a tour de force of the imagination – a journey through peekboxes of naked tableaux, theatres of mechanical dreams, feasts of monsters and piles of humanity. Two hippies drink a magic potion and encounter the mystical Procuress. AND: Here in person to introduce this queer classic is none other than Susan Strkyer, Professor Emerita of Gender and Women's Studies, and Presidential Fellow and Visiting Professor of Gender, Women's, and Sexuality Studies at Yale University. Her CITCR uses the career of 1950s transsexual icon Christine Jorgensen to explore identity, embodiment, technology, and representation. As part of her introduction Dr. Stryker also shares a juicy clip from her recent doc on the Compton's Cafeteria riots, SCREAMING QUEENS.
CLIMATE CHANGE
SEPT. 24: THE ANTI-BANALITY UNION's EARTH II + THE YES MEN

LJ Frezza, a honored emissary from our sister micro-cinema in Brooklyn—Spectacle Theater—has managed to make it all the waay out here for a West Coast tour to unspool their latest cult masterpiece, a energized montage of climate-disaster earthshakers... to reach a critical mass of environmental consciousness: With human civilization facing ever-worsening climate calamities, the captains of industry set their sights on a new planet. Soon, a secret public-private partnership is selling tickets to Mars at a premium out of reach for the majority of the population, for whom the choice is either indentured servitude in the new offworld colony or perishing in the coming cataclysm. When the world's governments decide to speed things up by declaring war on Earth and the rabble they're leaving behind, the planet forges a strategic alliance with an unlikely partner: an underground luddite movement. Some will join the uprising, others will become fanatical defenders of entrenched power structures, while yet others will do everything in their power to continue living exactly the same way they always have. Its star-studded cast and astronomical production values — painstakingly purloined from some of the biggest blockbusters of the past three decades — make Earth II the most expensive climate disaster epic to be produced for no money.
INCREDIBLY STRANGE MUSIC2
OCT. 1: THROBBING GRISTLE's OTHER, LIKE ME + LIVE ELECTRONICS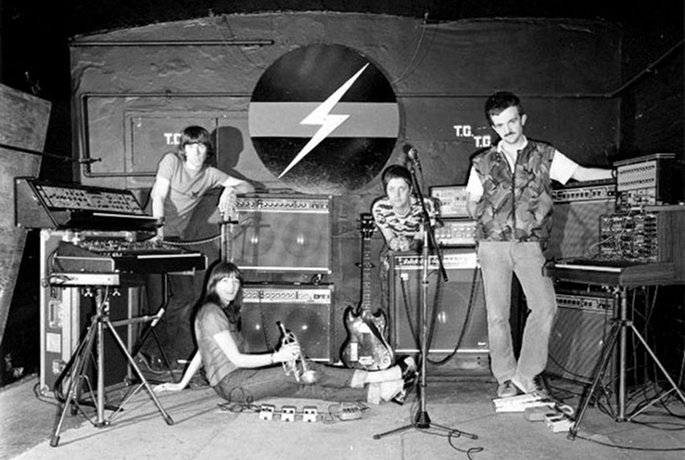 From performance art to industrial music, Throbbing Gristle generates controversy by using disturbing imagery in their live acts and publications. In this hour-long BBC doc, the fascinating early years of the infamous band are explored, with copious stills and motion picture clips, to paint a highly detailed living portrait of these true trailblazers—in fact, practically inventors of the industrial genre. Riveting performance samples and tell-all interviews afford a sense of depth to not only the four band members, but also their circle of free-thinkers. V Vale of Research Pubs shares Genesis anecdotes in a generous introduction to this major release. Beginning the program is Marian Wallace/Pablo Duran's personal gallery-walk with T.G. at a recent opening, re-tracked with live in-house synth and treated vocals by Josephine Torio. PLUS clips from Sisters with Transistors, and women DJs in Imaginary Landscapes.

PSYCHO-GEO 1: SAN FRANCISKINO!

OCT. 8: JOHN LAW + SOAPBOX DERBY + PEOPLE's PARK +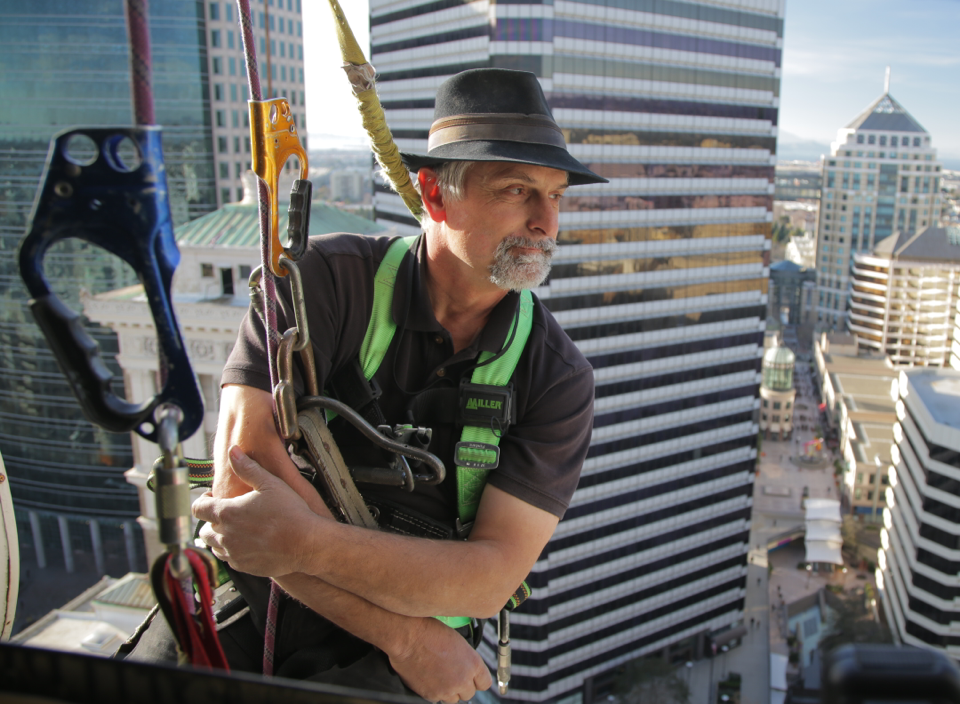 The Bay Area's radical curiosity about both its natural and built environments is celebrated in this rollicking program of brave inquires and discovery! Heading the bill is Cacophony conspirator John Law's The Known Unknown, finally revealing some secrets of urban exploration in the Bay Area and beyond--fascinating details on his many forays into the City's off-limits areas. John's 45-min show n' tell covers not only the sewers but bridge expeditions as well, with lots of forbidden footage from impossible angles. Supporting his oral history are reports on the Wharf, Playland, and even last spring's already-legendary MOMA Soapbox Derby (Jake Scott). PLUS: Ellie Vanderlip's (in-person) faux report on the disappearance of public water fountains, Jeremy Rourke's What Is ATA?, Steve McQueen's Bullitt promo (paired with Simon Cox' Sideshow), 16mm of the Niners in the '82 Superbowl, and free postcards of course. *$11


PYSCHO-GEO2: SoCAL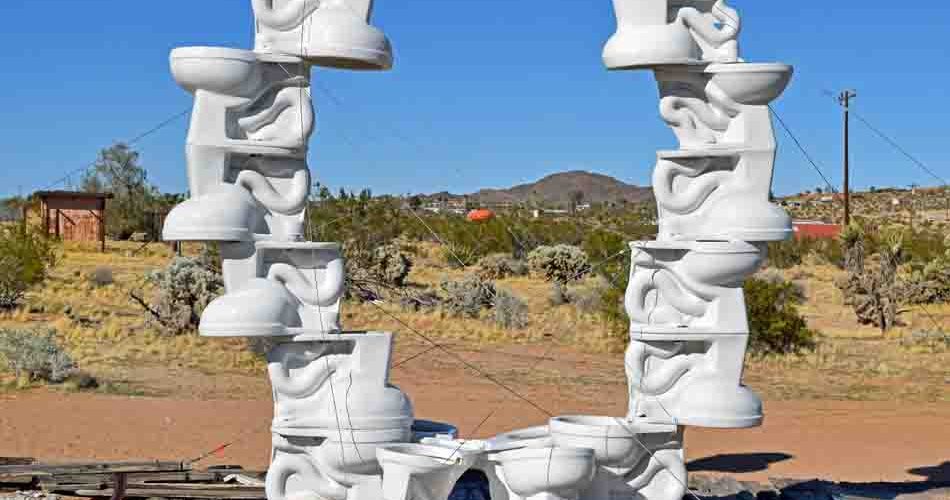 OCT. 15: LERNER/HARRIS' DOC ON PURIFOY's DESERT ART-PARK

Here's the premiere of prolific documentarian Jesse Lerner's marvelous exploration of Noah Purifoy's legendary sculpture-park in the desert around Joshua Tree. Jesse flies up from his Pitzer College duties to introduce this feature work, The Fragmentations Only Mean...,made with Sara Harris, that celebrates the storied career of this African-American assemblage artist from Watts, who retired from the California Arts Council in 1986, to spend the last 18 years of his life creating over 100 uncanny junk-sculptures in the high desert. Opening is a handful of shorts and performances about the SoCal landscape: Mission visionaries Bivoulab, with their immersive Virtual Reality piece Re-Turn to Zabriskie Point (via both projection and VR helmet), Kelly Sears' Maximum Umbra, Laura Gabbert's Monument/Friendship Park, on the border wall, and Yash Pathak's live musical recitation to the Coast Daylight, the most beautiful train-trip in the US (SF to LA). *$9


MAGICK/CIRKUS GALA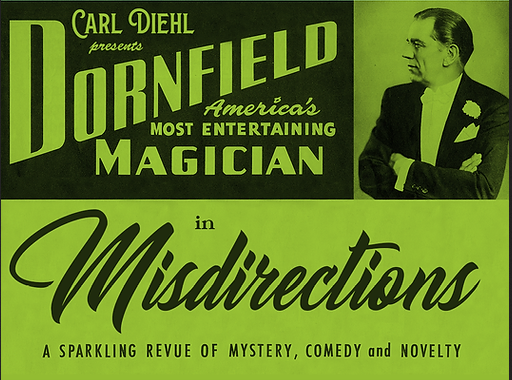 OCT. 22: CARL DIEHL's MISDIRECTIONS

Hocus Focus! Our Supernatural Suite opens with a mind-melting carnival ride, through both a rich legacy of the American circus subculture, and through the particular sideshow art of the sleight-of-hand magician. We celebrate the SF launch of Carl Diehl's utterly genius zine (available on site) about his great-uncle Werner "Dorny" Dornfield. Carl sends in a custom video cut that draws from the chapbook itself, delving into Dorny's association with Harry Houdini, as well as a series of conversations with historians, performance artists, and magicians. ALSO: jaw-dropping contortionist footage, Kathleen Quillian's animation The Conjurer, and Craig Baldwin's live magic trick! As to the broader cultural phenomenon of the circus in the US, well, we DO have the very best material in the form of a 1949 16mm Technicolor, Circus Train. PLUS: vérité footage of Ringling Brothers/Barnum and Bailey's marvelous Bicentennial circus, also in luscious color. *$7.77


TRICK OR TREAT
OCT. 29: BLOXHAM's HYPNOTIC TIME-REGRESSION + FLEXIDISC HORROR + MONSTER MASH-UP +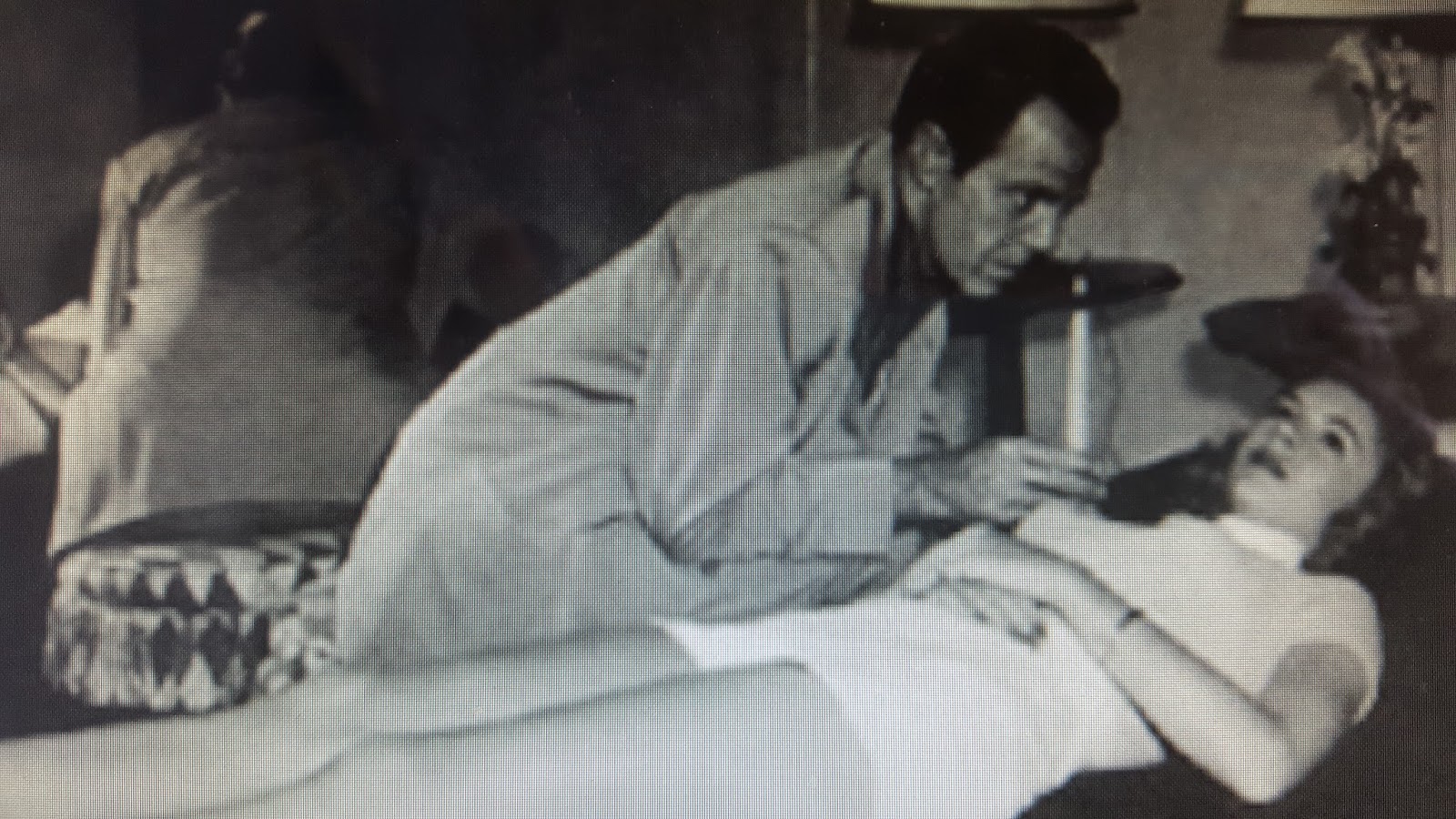 On the second part of our Supernatural Suite we try (vainly) to make our Halloween show even more scary than everyday life! Showcased is the irresistible exploitation curiosity, The Bloxham Tapes, pseudo-science "demonstrations" of time-travel by a Welsh psychic who amazed UK viewers in the 70s. Bloxham hypnotizes people into experiencing events that happened centuries before their own birth! PLUS freaky horror digests that sync up with vinyl sheets on our turntable, King Kong's Greatest Hits, and Gamera's too for that matter, and yes, Godzilla Does Disco. AND Rodney Ascher's The S from Hell, Ellie Vanderlip's Bats, Arte Matu's Häxan/Nine Inch Nails re-mix, smoke machines, and an ultra-rare CCA mid-century costume party..so come in costume! (prizes and lotsa candy!!!).*$8


OPTRONICA1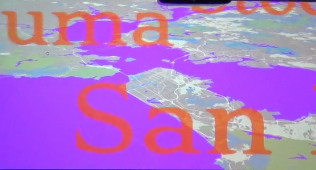 NOV. 5: THEISE/CORCORAN + SNIDER + STARK + 99 HOOKER +


OC's semi-annual expanded cinema spectacular happens to coincide with the launch of Moments of Perception, Jim Shedden's book on experimental cinema in Canada, and so Mr. Shedden, just in from the Art Gallery of Ontario, will say a few words before the fireworks begin. Among the playlist are four(!) live film-performances, clustered around Eric Theise/Kevin Corcoran's Synesthete's Atlas, real-time digital cartography with textural percussion and manipulated field recordings. Greta Snider and Derek Headboggle up the ante with Instructions from Ancestors, the world premiere of this live-tracked double-projection retinal-rivalry master-work from the much-loved SFSU prof, who spins her zine sensibility into avant stereoscopy. Fellow Bernal multi-projectionist Scott Stark also debuts a piece, Music in the Air, miraculously re-animating long-buried (in Stockton!) Kodachrome treasures through his ingenious propeller shutter. AND: National touring titan 99 Hooker mops the gallery floor with his over-loaded and over-amped Live-AV--even another Cali premiere!--Attention Surplus Disorder. PLUS: a supporting posse of interstitial zingers, boasting Amy Halpern's (RIP) Single Wing Turquoise Bird light show!! *$13


INCREDIBLY STRANGE MUSIC3
NOV. 12: STAND BY FOR FAILURE: A NEGATIVLAND DOCUMENTARY +

The third of our Fall ISM GIGS proudly proffers the World premiere of Ryan Worsley's (in person) Stand by for Failure, thee latest and greatest of several docs to address the utter brilliance of our very own Negativland. Born in the East Bay in the early '80s, this pioneering audio-collage ensemble has marvelously demonstrated how the material of a distinctive practice of sound art can be retrieved and "redeemed" from the utterly sick detritus of pop culture. Worsley's feature wraps interviews, archival excerpts, and a zillion satirical stabs around concert clips that feature Jon Wobbly Leidecker (also in person), Mark Hosler, and Sue-C. Opening the program is a wild mix of audio-visual oddities that set the stage for Worsley's group portrait: Cuts from Negativland's out-of-print DVD My Favorite Things, Standish Lawder's Dangling Participle, Joe Milutis/Joker's Illuminations, and highlights from Craig Baldwin's '95 Sonic Outlaws, shoe-horning in glimpses of satellite members Chris Grigg, the Weatherman, and the band's wellspring and the much missed genius behind KPFA's longest-running program Over the Edge...Don Joyce! *$12


ARCHIVE FEVER2
NOV. 19: PRELINGER's HOME MOVIES + BEST OF FOUND FOOTAGE FEST

Prelinger presente! Yes, walking amongst us is thee planet's most visionary polymath facilitating Public Memory, and tonight he brings us a pair of revelatory programs of amateur films originally curated for the esteemed Art Gallery of Ontario. One is the broader Panorama, a half-hour "montage" of clips from personal, small-gauge cameras, surveying everyday life in the last half of the 20th Century. His other "special collection" is a super-rare cache of 8mm material from an African-American scene-maker in the River Rouge (Detroit) area from the dynamic '63-'67 period, including dances, street views, and historic anti-racism protests. After Rick's home-movie hour, we return for a 40-min. focus on archival production in the Art World, drawing from the fantastic Found Footage boxset recently published by the eponymous Spanish collective...their marvelous catalog boasting exquisite digital versions of essential pieces from the last 60 years. Five of their 16 selections will sparkle again on our big screen---landmark works from Jeff Keen, Cécile Fontaine, Thomas Draschan, Jean-Gabriel Périot, and Gianikian/Lucci. Free film cans! *$10
NO-THANKS GIVING
NOV. 26: PECK's EXTERMINATE ALL THE BRUTES + NATIVE VOICES

Our yearly No-Thanks Giving program in this case is anchored on the must-see Exterminate All the Brutes project of Haitian auteur Raoul Peck. The internationally acclaimed firebrand is a prolific maker (The Young Karl Marx, Lumumba: Death of a Prophet, I Am Not Your Negro) who has masterminded this recent round of radical histories about settler colonialism and slavery in the Americas, and his frank, even shocking docu-drama looks at the arrival of the Europeans from the Native POV. Hosting the program is guest MC Luis Booth (Passamaquoddy) who shares his own Any Face, Whatever Body, as well as introducing an eclectic set of opening shorts on Indigenous issues: Crazyboy/Ybarra's hilarious Peace Pipeline, Vice's What Really Happened at Standing Rock, and Melting Barricades' triptych of stories from their utterly unique perspective--the intuits of Greenland!


UKRAINIAN BENEFIT
DEC.3: CURTIS' TRAUMAZONE + STONE's UKRAINE ON FIRE +

In our ongoing collaboration with our fave non-profit Humanity Now, benefiting international war refugees, here's a program of mostly docs on Ukraine and Russia. Featured is the new and utterly astonishing TraumaZone (Ep.7) by UK comp-doc master Adam Curtis! The last of his 7 hours on the "Fall of Democracy" in Russia contextualizes Putin's rise and posits Ukraine as a casualty of the Old Empire's political and economic implosion. The first hour of our program is constituted by hefty excerpts from a pair of provocative histories of the past decade of Ukrainian upheaval: Eugeny Afineevsky's Winter on Fire and Oliver Stone's (!) Ukraine on Fire, the latter offering a little-seen perspective on Ukrainian antisemitism and that nationalism for which the Kremlin reserves the word "Nazism". Comparing Stone's lighting-fast editing style to the decidedly elliptical leaps of Curtis proves a special treat, especially with our added exemplar of Dziga Vertov, whose Enthusiasm pops up. AND the downright jaw dropping Playing Apocalypse, by UCB grad Aleksandra Simonova (in person), which parlays her documentation of Odessa's historical role-players in scary Cold War tunnels into a larger allegory on dystopian subcultures in the beleaguered country. *$8-$100 (out-of-towners can donate here).




NO NAME CINEMA

DEC. 10: RHODY/SMITH/KUJAWSKI's MINIMAL EXPANDED CINEMA +

We are not only thrilled that a former Bay Area artist-hero is is returning to share new work, but in fact triply so that in that he brings with him a pair of creative cohorts from their ambitious new microcinema, seeded in the the high desert of Santa Fe! Yes, Justin Rhody, thee gutsy and ingenious guy behind the marvelous series of Lake Merritt pop-up slide shows a few years back, is visiting with Abigail Smith and Ben Kujawski with a full program of of motion pictures made by each of them, climaxing in sensational expanded cinema pieces...with live musical accompaniment!—violin, flute, accordion, harmonica, and Fender Rhodes stylins' to double-16mm projections!! Other movies feature work that is hand-sewn, xeroxed, painted-on, and abstracted from S8 and mini-DV, plus digital narratives and found VHS anomalies, including the world premiere of Justin's 16mm/S8/DV Bruised Fruit & Underfed Flora, the world premiere of Ben Kujawski's S8 Empty House, and the West Coast premiere of Abigail Smith's hand-sewn 35mm thread.. AND: The West Coast debut of Justin's visionary Potemkin collab, splicing back together 35mm sections of Eisenstein's masterpiece, after some 100 comrades near and far have made their personal, distinctive direct-animation marks in the emulsion!*$9
AVANT TO LIVE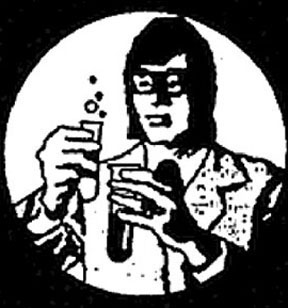 DEC. 17: NEW EXPERIMENTAL WORKS

­ A "mini-fest" of innovations in film form, this season's NEW boasts more than 20 cine-initiatives, with more then 10 artists in-person! Spotlit is the return of Jeremy Rourke with the world debut of his live musical animation Do I Write?. Others of our (10!) premieres are Lori Varga's double-Super8 live-narrated Time Forgot, Ellie Vanderlip's Goats as a Measure of Time, Tomas Talamante's Attention Span, TT Takemoto's After Bed, Molly Hankwitz' Toxic West, Alex Miller's Burnt by the Sun, and Bryan Boyce's semi-annual bon bon. ALSO: recent pieces from ex-SF-er Lynne Sachs (Swerve), Dutch genius Michael Fleming (Showtime), Seattle image-smith Salise Hughes (The Eduction of Lulu), Calgary whiz Greg Marshall (Between the Blur), local light Max Oginz (Seismic Properties), Midwest trooper Charles Cadkin (Pump), and OC Hall-of-Famer Mark Street. PLUS: delicious snippets from Martha Colburn (Snake), Jenny Stark (Pretty Is As Pretty Does), Wang Yuyan (Attempts To Be An Ocean), and Bob Ross (Happy Little Mystery). Free pencils! *$9.99

NEW YEAR's DAY SHOW:
ROCK OUT FOR REPRODUCTIVE RIGHTS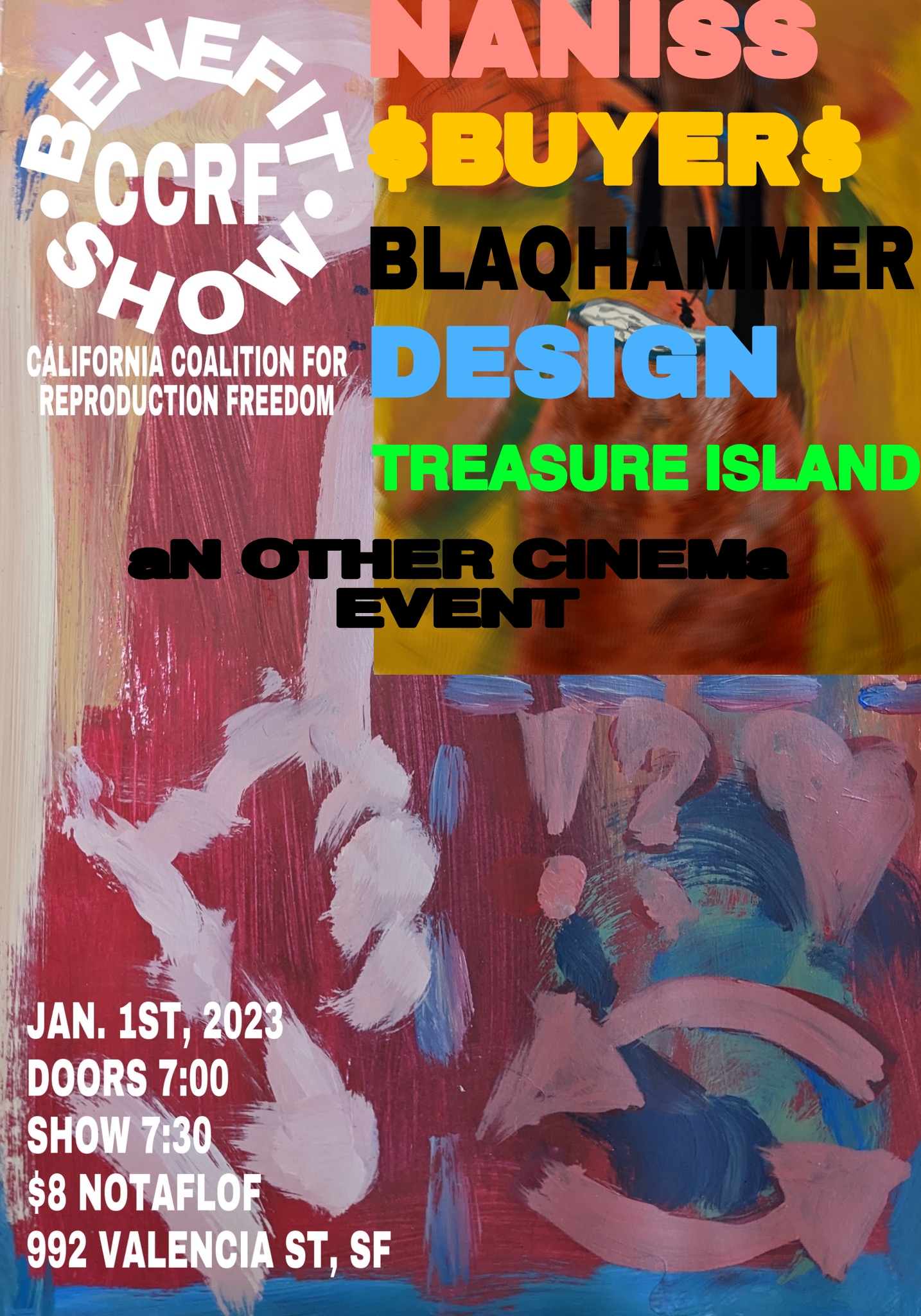 JAN. 1, 2023

On New Year's Day SUNDAY, JAN. 1st, ATA Gallery's Other Cinema hosts a rocking reproductive rights benefit for the California Coalition For Reproductive Freedom. Five Cali bands will be providing the entertainment while patrons mix in the gallery and refreshment area: Treasure Island, Design, Blaqhammer, $Buyer$, and Naniss. Their respective post-punk performances will be enhanced with the expanded cinema experiments of OC's Craig Baldwin. $8 *Doors at 7:00PM, Show at 7:30PM All Ages
he



PREVIOUS CALENDARS
SPRING 2022
FALL 2021
OTHER SUMMER: IGLOO CINEMA JULY POP-UP
MAY MASKED BALLS (2021 MAY POP-UP)
SPRING 2020 (COVID SHORTENED SEASON)
FALL 2019
SPRING 2019
FALL 2018
SPRING 2018
FALL 2017
SPRING 2017
FALL 2016
SPRING 2016
FALL 2015
SPRING 2015
FALL 2014
SPRING 2014
FALL 2013
SPRING 2013
FALL 2012
SPRING 2012
FALL 2011
SPRING 2011
FALL 2010
SPRING 2010
FALL 2009
SPRING 2009
FALL 2008
SPRING 2008
FALL 2007
SPRING 2007
FALL 2006
SPRING 2006
FALL 2005
SPRING 2005
FALL 2004
SPRING 2004
FALL 2003
SPRING 2003
FALL 2002
SPRING 2002
FALL 2001
SPRING 2001
FALL 2000
SPRING 2000