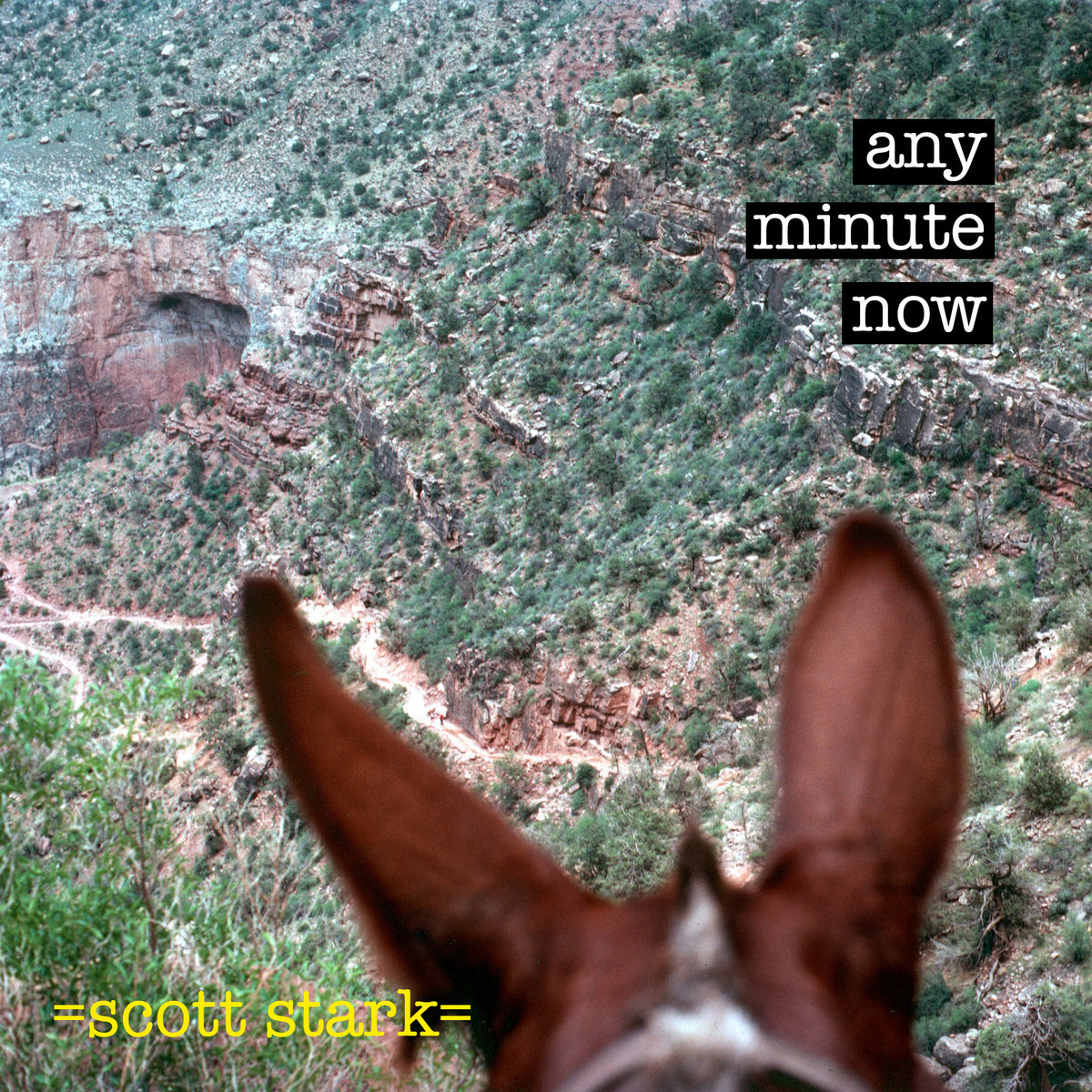 FEB. 18: SCOTT STARK + EZ LISTENING + ANOMALIE𝄞

Our Spring season erupts with an astonishing album launch by our avant garde neighbor Scott Stark! The Tall Boy pops up with a tune some 4 times over the course of our outre acoustic cavalcade, threading us through an hour of bizarre 20th C jaw-droppers, towards the BBC's marvelous Mancini homage. Never seen in the US, this is a sophisticated essay that takes "elevator music" seriously, and affords the balm needed after the brain damage wreaked by our favorite musical freaks: Bobby Breen, Ricky Ricardo, Frankie Valli, Spike Jones, Louis Prima, Tex Ritter, Eddie Peabody, Harry Partch, Harpo Marx, Guitar Wolf, Lee Carrot-Top Anderson, Michael Tilson Thomas, and so many more of Scott's alter egos. PLUS, in the flesh: Jeremy Rourke, Mark Street, and Kathleen Tyner, the latter in fact coupling with Stark for an all-vinyl—mostly 45s and 78s—Gear Wax DJ delirium, lifting us into a lyrical limbo that spins out from the ridiculous to the sublime. Cocktails for a buck; admission $8.88.





PSYCHO-GEO:
SAN FRANCISKINO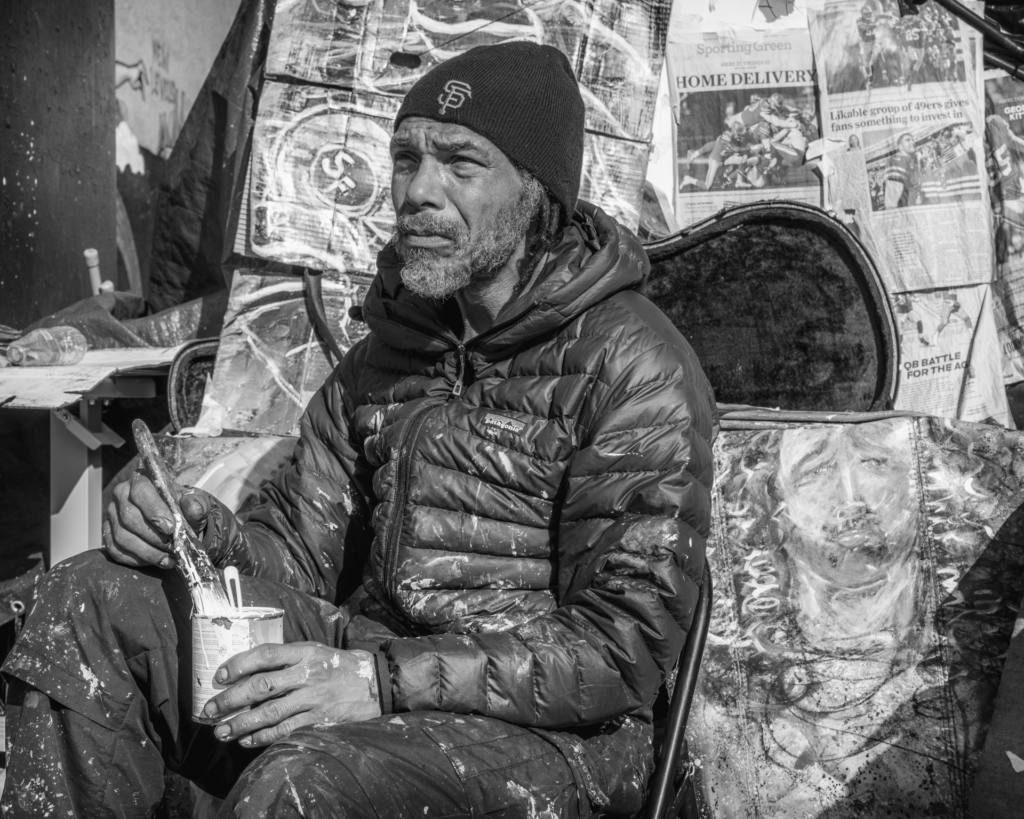 FEB. 25: BUCHANAN's 16th ST. POETS + WOOD/WNP's CLIFF HOUSE + SPOTO on TL MUSEUM +


Evermore secret histories and critical insights about our DAMN fair City!..here's a dozen smart shorts and slide-shows--all pathos, no bathos! Showcased is Anthony Buchanan's LIVE-NARRATED(!) 16mm(!) 'zine film' Memory is Resistance, a hand-held half-hour of the Mission's ground zero, at the legendary poetry readings at 16th St. BART, including precious footage of street artist Ronnie Goodman (RIP). ALSO: SFAI grad emeritus Ben Wood enlightens us to another crucial cultural intervention on the very western edge of our peninsula: his year long-residency at Cliff Moving Pictures, turning the abandoned Cliff House into a pop-up museum! Teamed with Wood, Nicole Meldahl (in person) of the Western Neighborhoods Project has sourced a treasure trove of visual records, from tin-types to digi-vids, that serially illuminate the 6 House windows, with a special focus on Sutro Baths, Playland, and the Kelly's Cove surfers! PLUS Alex Spoto of the Tenderloin Museum in the flesh for an overdue celebration of that neighborhood's labor and LGBTQ history. AND Steve McQueen's Bullitt promo, our fave Gay Riots reel, and a NorCal Tsunami scare-film that delivers the schadenfreude! Free postcards. $9
MEDIA ARCHEOLOGY1:16MM
MAR. 4: CENTURY OF 16: BEYOND THE BOLEX +

CALLING ALL FILMmakers, for the 100th birthday of 16mm! Here's REQUIRED viewing on the history of thee most crucial camera model in our collective practice, the Bolex! Alyssa Bolsey returned to Switzerland and her family's collection to uncover precious stills, archival footage, and her Grandfather's own 100-foot spools, to piece together the fascinating mystery of this immigrant inventor who designed the "greatest amateur camera ever". Interspersed are interviews with renowned shooters who swear by the analog magick of this iconic hand-held beauty--Jonas Mekas,

Wim Wenders

, Barbara Hammer, et al.

In fact we'll live-demo 3

Bolexes

to open the program, including an insanely rare

Standard 8 Bolsey! Underlying our centennial theme, all the way from LA comes Cr1tter of SoCal's

3Ton Archive

to share his Century of 16, an uncanny compilation reel with exemplary clips from each of the format's first five decades! AND amidst an array of vintage projectors, FREE (cored) educationals for first-comers. $8

OPTRONICA1:
16MMPOLYVISION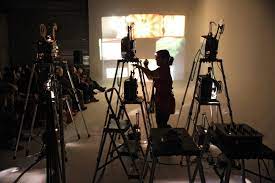 MAR. 11: K.REEVES + IVY +

In conjunction with East Bay sister-org Shapeshifters, the OC community eagerly anticipates the first Coast visit by Indiana intermedia artist Kristin Reeves, here setting up a grid of a staggering NINE 16mm projectors for her epic Bodies of Strength and Power. Between two live loop-changing tour-de-forces, she shares a 25-min. set of single-channel pieces, including laser-etched animation and cross-media FX. Reflecting Reeves' format-frenzy, our first half proposes a provocative trifecta of meticulous meta-media: Ivy Woods' concrete Contrafilm performance, a classic VHS clip of Wet Gates' triple-headed Psychic Flock, and yes, an ultra-rare 16 print of the 1947 Autobiography of a Motion Picture Camera! PLUS Gilbert Guerrero with his already legendary home-brew! $11
SISPIX: ROE VS WADE
MAR. 18: JANE COLLECTIVE +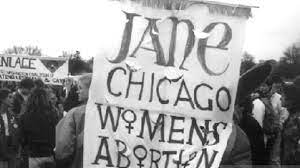 We are horrified by the over-turning of Roe vs Wade by the Supreme Court last June, so here's an all-women program that SHOUTS OUT its rage, and its demand that women retain control over their own bodies. Curated for Women's History Month by UCB avant savant Jeff Skoller, here screening are seven experimental and documentary works that explore both the very personal histories and the high-stakes political struggles for abortion access in a pre- and now post-Roe America: Jane An Underground Abortion Service (Nell Lundy/Kate Kurtz), Lesser Choices (Courtney Stephens), Sincerely (Lynn Kirby), Futility ( Greta Snider), S'aline's Solution (Aline Mare), Abortion Helpline,This is Lisa (Barbara Attie/Janet Goldwater), This Is What a Post-Roe Abortion Looks Like (Ora DeKornfeld). Reproductive rights activists and filmmakers Snider and Mare in person, plus Pussy Riot of course!! $10

SF PSYCHO-GEO2:80s
MAR. 25: YORK's WHO CARES ANYWAY + CRAIG & PAUL MIDGET + STAR PANELISTS +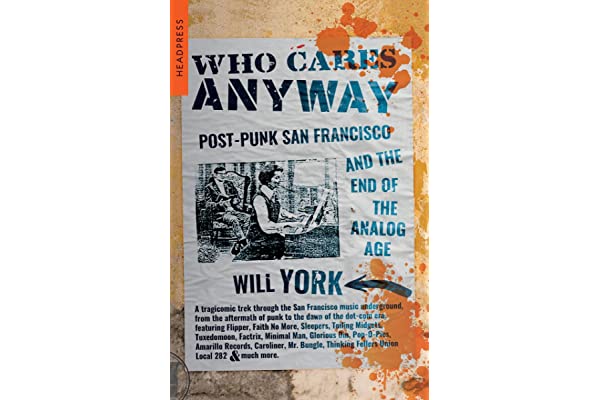 An outrageous oral history of the Bay Area's wild post-punk underground! Writer Will York spent two decades conducting interviews and whittling it all down to a mere (?) 560 pages' worth of existential drama, dark humor, spectacular failures, and improbable successes—including in-depth coverage of acts ranging from Flipper to Factrix, Minimal Man to Mr. Bungle, Inflatable Boy Claims to Thinking Fellers Union Local 282. Now Will is flying across the country to launch it in thee City that gave it birth, here moderating a panel that includes Bill Gould of Faith No More, photographer Joan Osato, Longshoreman Dog Swan, Peter Urban (aka "The Pope of Punk"), punk fiction pioneer Deise Dee, peace punk-turned-experimental artist CYRNAI, and RE/Search Pubs guru V. Vale. Members of Toiling Midgets and (the long-defunct) Arkansaw Man play separate sets; Liz Keim's In the Red and Richard Gaikowski's Deaf Punk set our screen aflame.

ALT.TRANSPORT
APR. 1: BRECKE/McABEE's I_BUTTERFLY + RAIL PUNKS

Adventurous and free-thinking refusals of the petroleum dead-end give rise to thriving sub-cultures, and tonight, two of these are celebrated in their respective halves of a program filled to bursting with radical ideas and experiences. Bernal Heights hero Mark Brecke takes the handlebars of the I_Butterfly project, Cory (Stingray Sam) McAbee's inspired campaign to save the Monarch Butterflies through the seeding of their migratory pathways with the milkweed plants that are essential to survival..and which can sprout right out of our lovingly composted corpses! Mark's 20-min. live-narrated slideshow details the fascinating episodes of McAbee's junket to launch the national consciousness-raising, a bike journey through 2000 miles and 15 states, from Maine to Florida, stopping at theaters---and "green" graveyards---along the way to spread the word! Cory's own 25-min. Cultured Cells Culture performance-video was often screened, and will be tonight. Our second half sports a spate of reports of travel by even Other means---hopping those freights! Showcased is David Murphy's Free Ride, supported by a pair of shorts from the InDecline Collective. ALSO: Ivy McClelland in-person with clips of herself in the European hit-doc, This Train I Ride, AND on our gallery walls, a sneak-preview of Bill Daniel's upcoming Mostly True rail zine, plus a choice clip of his Bozo Texino, of course! $12-120 benefit for I_Butterfly.


OPTRONICA2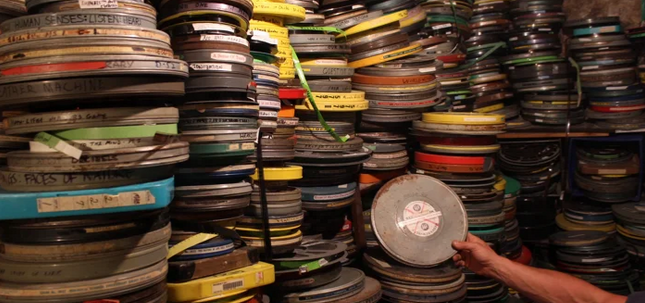 APR. 8: ROURKE + SCOTT + VANDERLIP +

Here's a rowdy and robust expanded cinema program of makers who bravely stride into uncharted territories, then bring their impressions back in an energized live-cinema mode, just as wild as their primary source material! Mills College emeritus Jake Scott is just now back from a season in Southeast Asia, documenting on 16mm film the native processes of forging gamelan gongs—instruments that he'll be using in his multi-screen performance! His Earth/Fire filmic metaphors are played out against erupting Indonesian volcanoes at every turn. Jeremy Rourke is also just back in the Mish, with a radical retrofit of his multi-screen piece de resistance, You're Not Listening, that dares to dig into the disordered 16mm archive beneath the very floorboards of our gallery! PLUS: the prolific Ellie Vanderlip (also part of our gallery) steps into the fire circle with the world premiere of The End of Baseball, a double-projection critique of that male-dominated arena. Her collage-essay is nested amidst a hothouse of 16mm animation, including TT Takemoto's (in person) poached-emulsion On the Line, Dennis Pies' re-discovered CCAC work , and the utterly Otherly Kung Fu Fighter by 17-year old James Head. ALSO: Harry Partch performing at the aforementioned Mills, John Klacsmann's Blops, and ethnic dances from India and Thailand...$12


ARCHIVE FEVER1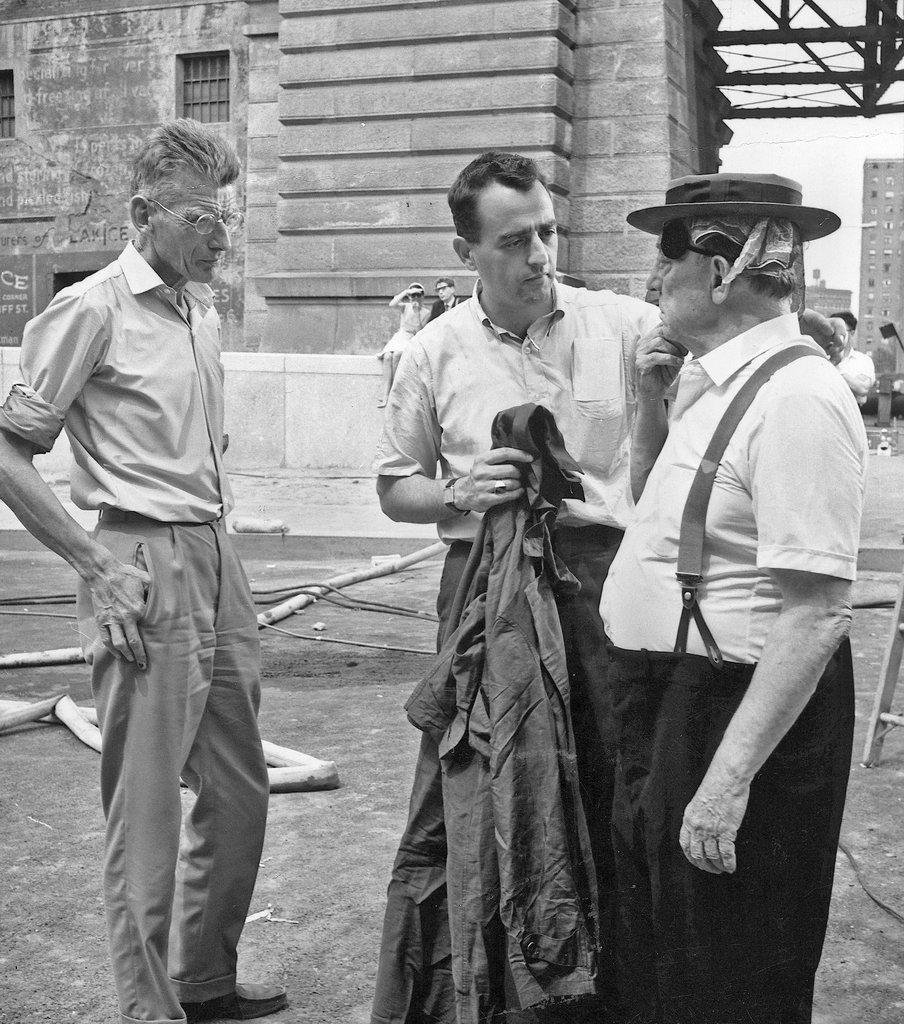 APR. 15: SAMUEL BECKETT + BUSTER KEATON's FILM + LIPMAN's NOTFILM

After many years in post-production, the Bay Area finally gets to see the kino-essay that our LA archivist-ally Ross Lipman has fashioned and about, Beckett's only motion picture, Film (1965). OC screened the 20-min. anomaly many years ago, though it dropped out of sight with the closure of Barney Rossett's Grove Press. But Lipman was on the trail, finding out-takes, tracking down production crew members, interviewing family and friends of the principals, and consulting historians and critics like Kevin Brownlow and Leonard Maltin. The result is a fascinating feature-length think-piece that rightfully situates avant-garde literature, theater, and cinema within their 20C socio-historical contexts, and humanizes risky 60s projects like this and others out of Rossett's provocative publishing house. Lipman's magnum opus is screened in two iterations, with the original Film (and an intermission) between them.



WAR REFUGEES
APR. 22: THREE MINUTES: A LENGTHENING + SACHS' ALL ELSE FAILED


A book release evening that focuses on the victims of war and those who struggle to provide humanitarian care. Dana Sachs is an old neighbor of ours, who has published some half-dozen books, and we are honored that we can launch this brand new one with her in person! Her brief reading/Q&A is followed by Elabdi/Graversen's Ghosts of Moria, a finely made doc on a burnt down Syrian refugee camp on the Greek island of Lesbos. Though the hour-plus anchor of the show is the Bay Area debut of Bianca Stigter's Three Minutes, an utterly astonishing filmic achievement---almost a materialistic approach to the medium that stretches out the duration of a single 100' roll of 16mm to a wide and deep history, tracing back very many individual human stories. A whole world is revealed through interviews, narration, music, and jaw-dropping post-production---an entire milieu that was surely no more within a year of the 1938 filming. Steve McQueen and Helena Bonham Carter were among the principals who oversaw the "deconstruction" of this home movie, shot by a Polish-American tourist visiting relatives in East Europe, just before hostilities broke out. Some 3000 of the town's inhabitants were Jewish, and only six survived the War. $8-100, benefiting Dana's Humanity Now.


BAD PUPPETS
APR. 29: CHILD's ORIGIN OF THE SPECIES + KAVANAGH's WE'VE BEEN WARNED

This first of two Puppet Shows—this one foregrounding the Scary—sees the SF premiere of Abigail Child's Origin of the Species, her masterful hour-plus exploration of both new tech/engineering developments and of radically new understandings of the relations between humans and machines...that are apparently our equals, and soon to be our superiors. Abby's cinematic genius is realized in exquisite doc coverage—especially of the new Japanese initiatives. Opening the evening is a much-needed push-back from OC ally Mike Kavanagh, A Short History of Robots and AI in Cinema, that presses the case for regulatory action to keep the genie back in the bottle. This 40-minute chronology includes scores of riveting clips, from Metropolis to Colossus: The Forbin Project, and beyond, teasing out the critical distinctions between "generative" and "sentient". Enhancing the two anchors are Keith Sanborn on Jeremy Bentham, Peter Freund on HAL 9000, Mark Shephard's Sentient City, and David Cox' "real-world" noggin'-choppin' heli-drone! $13


GOOD PUPPETS
MAY 6: GREER/FACING WEST's THE ENDLESS END + REINIGER + BICKFORD +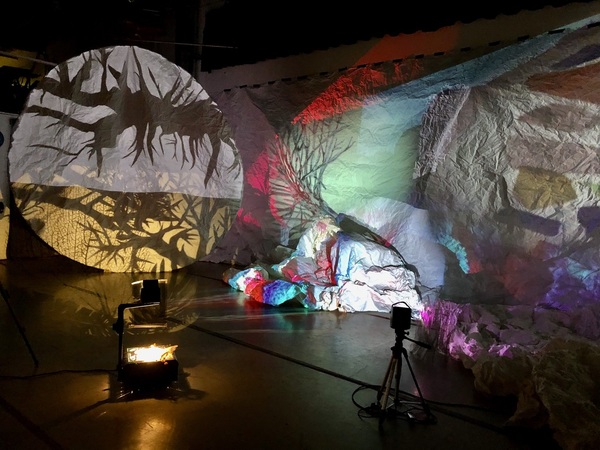 Following up on their first major museum exhibition at the San Jose Institute of Contemporary Art

,

Lydia Greer

's

shadow ensemble

brings its "performative installation" up to big-City

SF

, for us locals to get a look! In their immersive environment,

shadow puppets

play with hand-made silhouettes, rear-screen projection, and a multi-dimensional soundscape. Here whole species live and die over the span of a half-hour of looping overlays. This marvelous

sculptural environment

situates

homo sapiens

as

animals

within a

larger system

, with humans as the

primary predator

. Supporting

Greer

's shadow theater is

The Art of Lotte Reiniger

,

certainly one of her primary inspirations. ALSO: An opening cast call of hand-made

mannequins

, including clips from

DeeDee Halleck

's doc on the

Bread and Puppet

outdoor pageant, the premiere of

Max Mueller

's uncanny

Strange Bedfellows

, a harrowing 10-min. excerpt from

Bruce Bickford

's

Prometheus's Garden

,

and

the

Mission

's own

David Cox

with his crafty

Puppenhead

.

The luv-fest is festooned with delightful glimpses of

German

,

Hungarian

and

Slovakian

puppetry. $10
OPTRONICA3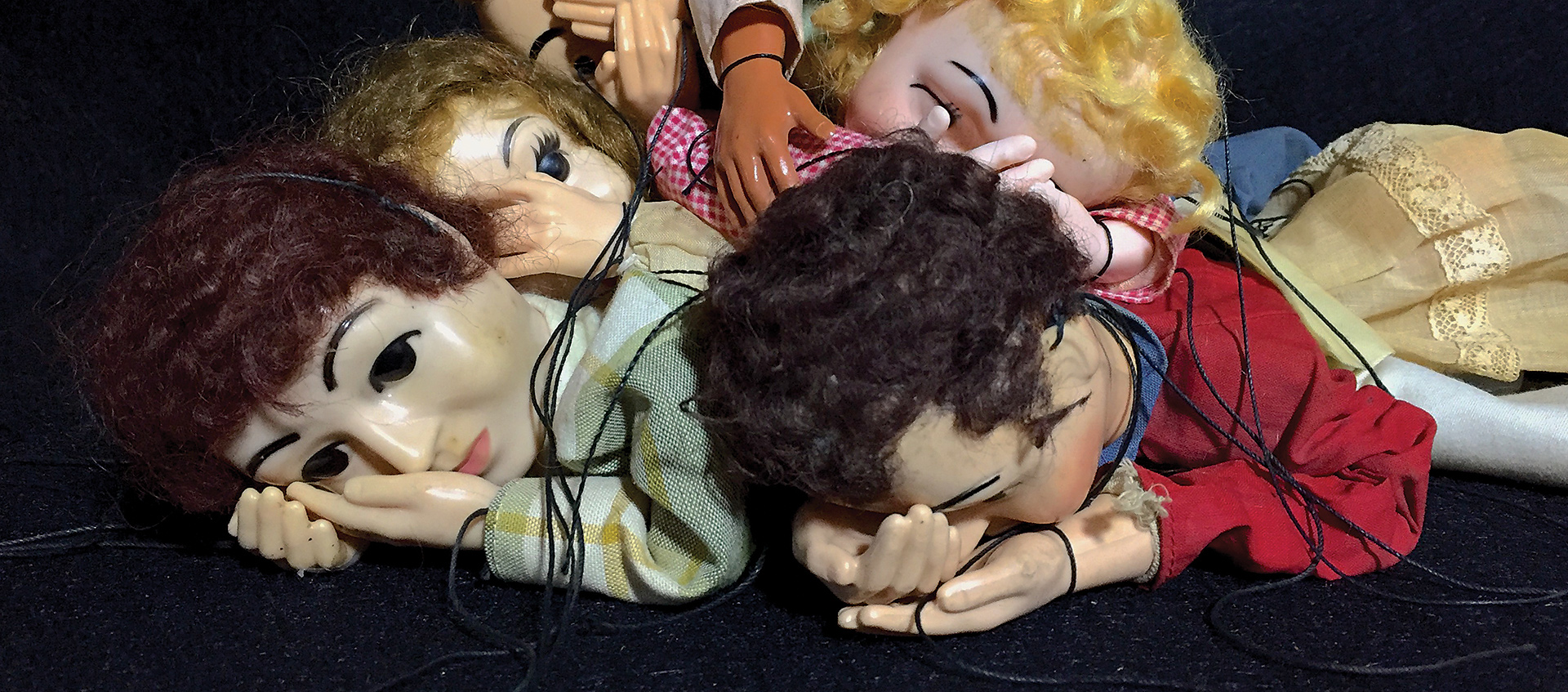 MAY 13: BECKER + 99 HOOKER + RE-MIXERS

Our third iteration of the season's Optronicas is more about video/performance and re-mixing, with a couple of the country's heaviest hitters. Local hero Tommy Becker has finally readied his long-form Elective ART performance, an energized video song-cycle about Tommy's experiences as a high school Art teacher. AND the second half is anchored by the nationally touring 99 Hooker, who reveals his new h9sh, another crowning achievement by way of quick-cutting live-laptop action. Between the two titans is an assemblage of classic video cut-ups: Animal Charm, EBN, Rodney Ascher, Vicki Bennett/PLU, and Davy Force/Gerald Casale in their breaking music video. PLUS Soda_Jerk, both old and new!Come early for Russ Forster on sidewalk theremin! $10


ARCHIVE FEVER2
MAY 20: PRELINGER: FILM: THE LIVING RECORD OF OUR MEMORY

We are over the moon to have snagged the NorCal debut of this major international doc, especially since one of its principal interviewees, Rick Prelinger, is here in-person to introduce it! A Spanish-Canadian co-production, Inés Toharia Terán's epic two-hour overview automatically becomes thee up-to-date 'bible' on arguably the most critical cinematic practice of our particular time: film archiving! The cast of interview subjects includes B.Morrison, D.Streible, J.Mekas, K.Loach, K.Brownlow, M.Toscano, M.Scorsese, S.Bromberg, and many others! They explain what film preservation is and why it is needed. Our protagonists are custodians of film whose work behind the scenes safeguards the survival of motion pictures. Note: tonight there's no first half/intermission, but come early for pre-show pieces on Rick himself, on Stephen Parr's Oddball Films, and on proto-cinema (16mm!). $13




AVANT TO LIVE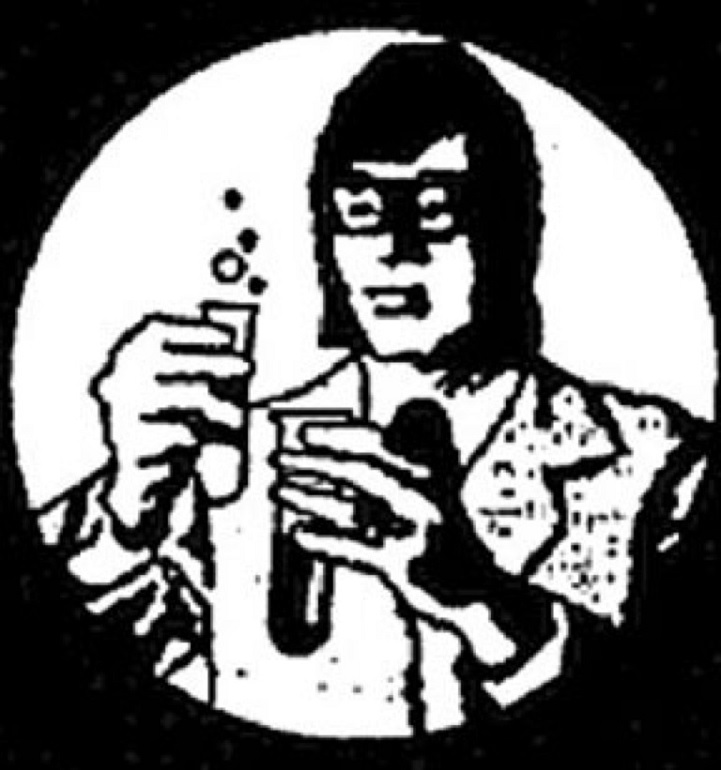 MAY. 27 : NEW EXPERIMENTAL WORKS +

A mini-fest of innovation in film form, this season's NEW Night boasts more than 15 cine-initiatives, and more than 7 makers in person..the majority of them women. We're particularly honored to have in the house Vanessa Renwick and Bill Daniel, each with new pieces--Vanessa with The Girl in the Boat and Bill with Understanding Tumbleweeds, a multi-media collaboration with live musician Thad Povey! (Bill also exhibits his photos on the gallery walls!) ALSO in person are Al Hernandez with Jumping Fences, TT Takemoto with Ever Wanting , and Maura Cotter with Arboreal Memories. We've also managed to enlist Kelly Sears' Phase II, Alix Blevins' Absolving the Valve, Anna Kipervaser's With The Tide, with the Tide, Kelly Gallagher's In the Future, Alex Miller's My Eyes Resist Nothing, and 2(!!) new movies from Seattle's Salise Hughes--on The Graduate's Mrs. Robinson. PLUS Bryan Boyce and Tomas Talamantes (both in person), a 99 Hooker luv-letter, and Justin Rhody's inspired collab with Sergei Eisenstein and a hundred "crowd-animators" on the exquisite-corpse Potemkin. Free pencils, per usual...$11
PREVIOUS CALENDARS
SPRING 2023
FALL 2022
SPRING 2022
FALL 2021
OTHER SUMMER: IGLOO CINEMA JULY POP-UP
MAY MASKED BALLS (2021 MAY POP-UP)
SPRING 2020 (COVID SHORTENED SEASON)
FALL 2019
SPRING 2019
FALL 2018
SPRING 2018
FALL 2017
SPRING 2017
FALL 2016
SPRING 2016
FALL 2015
SPRING 2015
FALL 2014
SPRING 2014
FALL 2013
SPRING 2013
FALL 2012
SPRING 2012
FALL 2011
SPRING 2011
FALL 2010
SPRING 2010
FALL 2009
SPRING 2009
FALL 2008
SPRING 2008
FALL 2007
SPRING 2007
FALL 2006
SPRING 2006
FALL 2005
SPRING 2005
FALL 2004
SPRING 2004
FALL 2003
SPRING 2003
FALL 2002
SPRING 2002
FALL 2001
SPRING 2001
FALL 2000
SPRING 2000