FEB.16: VARGA + NARCISSISTER + HAMMER +
After-glowing from Valentine's, this orgy of audiovisual pleasure is anchored by Lori Varga's multiple-projection of a pair of sex-positive pieces--Don't Stop Doing It and Your Flesh Is My Flesh, the latter premiere accompanied by Colleen Kelly on looped cello! Lori's multiple screens leads us to the polymorphous Narcissister, the acrobatic chameleon who masks her face and bares her breasts in an ever-transforming body-art burlesque (seen in a 10-min clip from the Dirty Looks Roadshow). ALSO a rare look at Barbara Hammer's SFSU-period Dyketactics, and the debuts of Natalie Tsui's Images of Rapture, Lana Caplan's Mating Call and Josh Harper's Fertility. PLUS Mark Street's Blue Movie, Julia Ostertag's SexJunkie, and a clip of John Holmes in the ultra-cult Aphrodisiac--one of 4 Sex-Ed cine-tracts that we're drawing from tonight! Come early for lab out-takes from Broughton's The Bed (and Jack Smith in bed with Gerard Malanga)...and of course--beefcakes, cheesecakes, and free condoms, and champagne galore!


PRANKS FUN-RAISER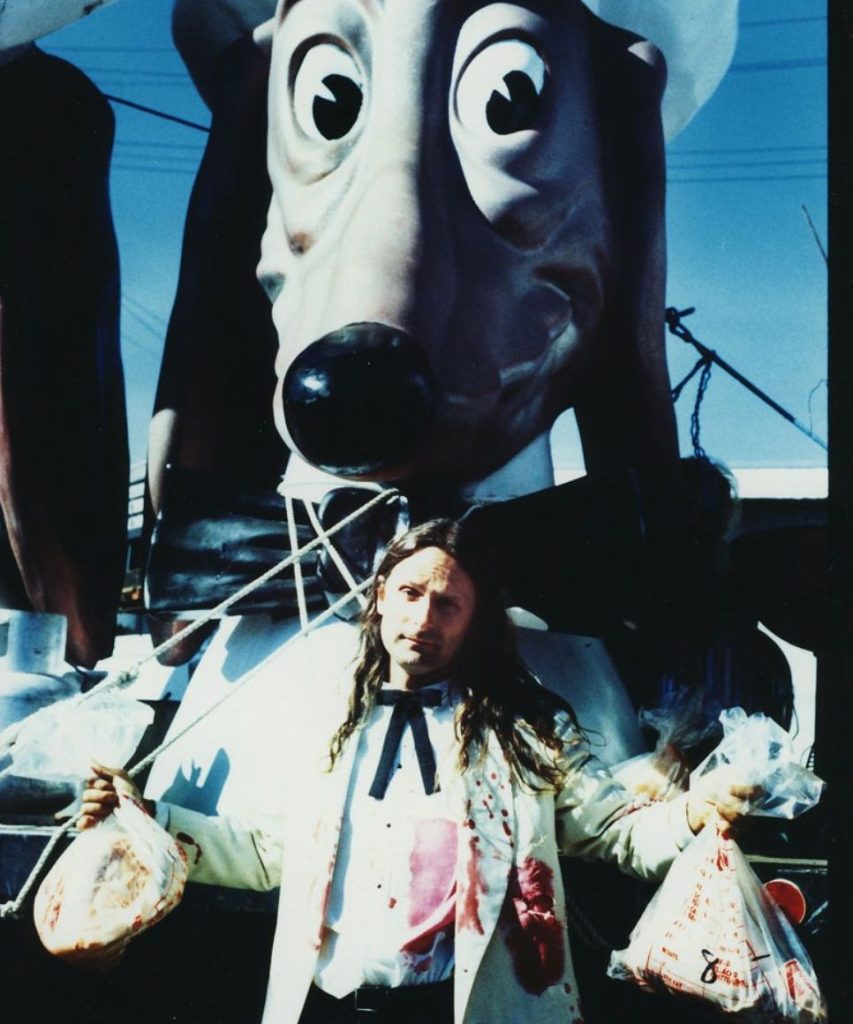 FEB.23: JOHN LAW'S CACOPHONY + BURNING MAN + BLF +
An opportunity to honor and give a hand to THEE man who's been the beating heart of the radical prank community in SF for over 4 decades! Mr. Law gets his due recognition in the Fine Art world with a major show planned for Pro Arts Gallery in June. But prep for that expansive exhibition will require a whole lotta money and time, so that John can collect his materials and ready them for the walls and screens...tho of course he'll not be able to work his neon-signman jobs for the next 4 months. So, come on, we're calling in all his friends and fans to step up and get his career-retro into forward-gear. John himself opens the party with a visual review of his major activities: Suicide Club, Cacophony Society, Burning Man, Survival Research Labs, Head Trip, Urban Exploration, not to mention his neon installations for the Ferry Bldg. Hills Brothers Coffee, and Tribune Tower. After intermission, OC itself steps forward with the best of its rich documentation of local and national culture-jamming and intervention art. Just added! Steve Mobia appears in person with 16mm film of the first Sucide Club billboard alteration! *$9-20

PSYCHO-GEO1: RESISTANCE
MAR.2: UNICORN RIOT's BLACK SNAKE KILLAZ
The first of three programs in our Tribes Indigenous series (tonight's introduced by local hero Ivy McClelland, who made the trek to Standing Rock), here's the NorCal debut of a feature doc about resistance to the Dakota Access Pipeline. From a young, brave collective of engaged electronic journalists, this exhaustive account explores initiatives taken by water protectors to stop the construction of the oil pipeline, and highlights actions taken by law enforcement, military, and corporate mercenaries to quell the months-long protest. BSK timelines the events that unfolded in Standing Rock throughout 2016, delivering the raw experiences from many frontline encounters. Although the DAPL is completed, the impact of the movement will be long-lasting. As fossil-fuel extraction projects continue to impact some of the most water protectors story grows.


PSYCHO-GEO2: INCREDIBLY
STRANGE MUSIC1
MAR.9: SUBLIME FREQUENCIES' OUYALA's WEDDING + RAW MUSIC INTERNATIONAL

By popular demand after a sold-out Mississippi Records show, RMI's Cyrus Moussavi returns to our gallery to premiere the long-awaited Ouyala's Wedding, co-directed with Hisham Mayet and Brittany Nugent--Sublime Frequencies' intimate look into a truly splendid Western Saharan nuptial celebration. The bride happens to be the daughter of a legendary musician family (Group Doueh), so this ceremony marks the most 'musical' in memory. From Libya himself, Mayet had unprecedented access to this desert rite, respectfully bringing in the cameras to record details never before seen outside of the region. As to Moussavi, well, this trooper has trekked tens of thousands of miles across the continents in an effort to record ethnic musics before they are forever rendered extinct. Tonight he introduces some 40 mins of material from many remote locations, including sweet songs from Kurdistan, lovely lyricism from Kenya, stunning scenes from Mongolia, folk performances from Burma, and even finger-picking from Cambodia. Lots of new RMI merch on hand! *$9
PSYCHO-GEO3: SAN FRAN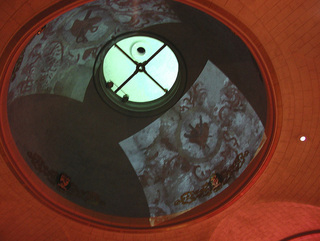 MAR.16: WOOD + FAVORITE + BUCHANAN/GATEWOOD +

This semi-annual celebration of our City's history in fact also serves to launch two new publications!! Projection-artist Ben Wood proudly unveils California's Hidden Mural, his well-researched report on the Ohlone murals hidden behind the altar of Mission Dolores itself. Against odds, he managed to squeeze in behind the wooden reredos and lower a camera on a wire...and he GOT THE SHOTS of the indigenous designs still on the rear wall of the nave! He shares the results tonight, in conjunction with the formal publication of his account. In an uncanny coincidence, local maker Brian Favorite is here too with a saga of another Catholic church, his 18-min Parish. Sited in the Castro some 9 blocks west, Holy Redeemer rose to be a vibrant center for both gay and straight congregants in the midst of the AIDS crisis. AND: Anthony Buchanan also stakes his SF claim, releasing the first issue of CounterFlicks in tandem with his Charles Gatewood Archive screener--on another dear neighbor (from Bernal Heights) no longer with us. PLUS: Javier Briones' El Sonador, Julia Schroeder's Brittsense...and Steve McQueen's Bullitt, of course.*$8


SISPIX1: OPTRON2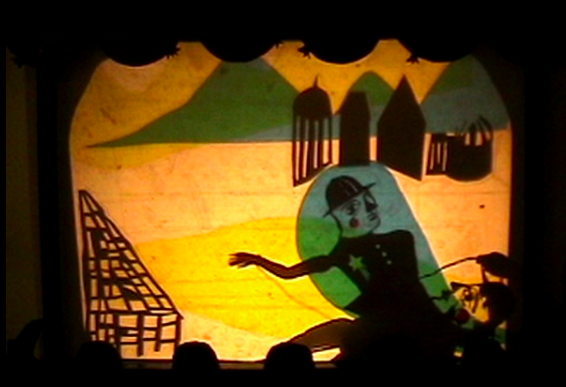 MAR.23: GREER/KIENTZ' REINIGER/SALOMON + GEISER +
Our seasonal X~peri~Mental Animation offering is blessed by the SF debut of a most marvelous shadow-puppet show, Life or Theater?, a Lydia Greer/Caryl Kientz collaboration that plays out the tragic tales of two Berlin women who changed Art History. Lotte Reiniger fashioned a sublime silhouette-animation style in the '30s, whilst Charlotte Salomon opened up a new expressive space between painting and the diary. As to the single-channel work, we're delighted to share (another Berliner) Sylvia Schedelbauer's multiple award-winning Wishing Well, Janie Geiser's Magnetic Sleep, Karen Yasinsky's Boys (Narrated by Miranda July), Salise Hughes' Antarctica, Nina Paley's You Gotta Believe, Suzzie Roche/Lewis Klahr's Black River Falls, Kathleen Quillian's The Conjurer and the West Coast inaugural of Elise Reynard/Ben Folstein's Zog: The First Feminist.*$9


SISPIX2: TRANSMISSIONS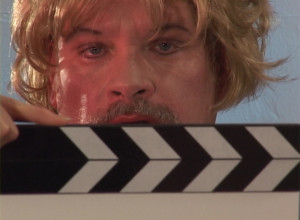 MAR.30: SANDRA DAVIS/GEORGE KUCHAR + GRETA SNIDER +
We're consummating Intl. Women's Month with the theatrical premiere of That Woman—Sandra Davis dresses up the late great George Kuchar as Barbara Walters, in a mock-TV interview with a Monica Lewinsky look-alike. CO-BILLED: Greta Snider not only answers the call for a reprise of her exquisite A Small Place, but also dusts off her rarely-seen The Magic of Radio, an eye'n'ear-popping exploration of the low-power radio broadcast scene, as personalized as Portland punkettes sending signals just as they pedal their bikes. Just Added: Greta's in-progress YoJiJuKuGo! PLUS: Kelly Gallagher premieres Slower, her essay on sexual styles, Mexican maestra Ximena Cuevas kicks in De Cuerpo Presente, and Barbara Hammer comes out in her 70s luv-fest Dyketactics. ALSO Diana Sanchez' Dorothy (Wiley!), Lydia Greer's Hysteria, Dynasty Handbag's Break Up Day, and Pussy Riot's Straight Outta Vagina.*$9


SISPIX3: OPTRON3
APR.6: RENWICK+SCOBIE+WAXY TOMB+PLU+

ALL-WOMEN::AUDIO-VISUAL!!.. a Live A/V expo of expanded-cinema work from local, regional, and international artists. Vanessa Renwick coasts down from Portland to premiere Cold Holy Water, a lyrical paean to orca whale maternity, with original score by Marisa Anderson...as well as to share her earlier Mighty Tacoma. Linda Scobie conjures up her own real-time electronic track as she advances through her suite of sewn(!) 35mm slides, On the Mend. Waxy Tomb also proffers a premiere--her Shatter Pattern, a digital-process piece on graphic forms found in nature. The kino-klatch is krowned with UK-based Vicki (PLU) Bennett's The Mirror, her new long-form compendium of cinematic spaces, architectures, and gestures. PLUS Soda_Jerk, Lillian Schwartz, and Lynne Sachs/Chris Marker's Three Cheers for the Whale.*$9.99


OPTRON4: PHANTOMS
APR.13: PAD McLAUGHLIN's 3-D + ORACLE PLUS +
For our fourth and final Live A/V initiative, we explore Spectral Spaces by way of both Stereoscopics and the Body-Once-Removed of closed-circuit TV! Marin-based McLaughlin returns with a new set of his much-loved three-dimensional magick. Utopian Dimensions is his hallucinatory half-hour of 'hacked' space andretinal-rivalry, that in fact addresses the early idealism of the internet. AND!~Miel & Steph Lister of Oakland's Oracle Plus debut a new piece as well, Phantom West, that plays on the presence and absence of real bodies and their TV ghosts. Opening the second half is Jeff Jefferson, setting up Dream Machines on both sides of a video projection, so to let loose the wild words of his Graven Image. ALSO curious chronicles of electronic music--field recordings around Mills College in 1969 (shot by Les Blank!). PLUS clips from I Dream of Wires, including Clara Rockmore. Free OCD DVDS to the first 5 patrons.*$8


SCRITTI POLITTI: SOUSVEILLANCE
APR.20: DAVID COX' ASSANGE + PUTIN + PAGLEN +
Networks of surveillance and espionage —and hacking--have become prime movers in political history...and the judgment is still pending on one of the charged field's lightning-rods, Julian Assange. Agent provocateur David Cox riffs through a raft of pro- and con- cine-essays afloat, including the crucial Risk by ex-SF resident Laura Poitras, as well as the latest from Chelsea Manning and Adam Curtis. ALSO: In its West Coast debut, Mariam Ghani's The Seen Unseen looks into the after-lives of former black sites, operated by the CIA for rendition, interrogation, and torture. In person, Kathleen Quillian world-premieres her speculative collage Immaculate Concussion, an inquiry into the nefarious potentials (incl. embassy noise weapons) of the spectrum. UCB golden-boy Trevor Paglen punts in a pair of pieces--one on his art-in-orbit! PLUS an opening salvo of satires of Trump and Putin, Caleb Foss' Amusement Park Home Movies Inspire the Algorithm, a Forbin Project prologue, CIA filmstrips, and free vodka shots.*$8


SISPIX4: EROS2
APR.27: SPRINKLE/STEPHENS' WATER MAKES US WET
With a poetic blend of curiosity, humor, sensuality, and concern (and narration by Sandy Stone!), this feature work, in its Bay Area theatrical premiere, chronicles the pleasures and politics of H2O from an ecosexual perspective. We travel with Annie, a former sex worker, Beth, a professor, and their dog Butch in their E.A.R.T.H. Lab mobile unit, as they explore the larger role of water in all of our lives. Ecosexuality shifts the metaphor Earth as Mother to Earth as Lover, creating a more empathetic and reciprocal relationship with the natural world. Along the way, Annie and Beth interact with a diverse range of folks--scholars, biologists, treatment-plant workers, and even performance artists—finally climaxing in a shocking event that reaffirms the power of water, life, and love.*$9


MEDIA ARCHEOLOGY: INCREDIBLY STRANGE
MUSIC2
MAY 4: RUSS FORSTER'S 8-TRACK MIND + VIDEO NUGGETS
A dear uncle to OC, as well as a dedicated documentarian, radio DJ, and registered nurse, Russ Forster delivers his HUNDRETH zine issue on the occasion of the 25th anniversary of his So Wrong They're Right, thee best doc ever on those odd '70s cartridges! Russ shows off his most super stylized 8-Track decks, updates us on that subculture's status, and unspools both music and video clips (including Swans, Sun-Ra, and Jimmy Wilsey, RIP). His trusty theremin is conscripted into use as well, in fact performing a duet with David Cox on Optigan!! Cox also demos the Mellotron loop-pedal, before giving way to Bryan Boyce's karaoke kookiness. This whole family tree of formats is grounded in the fertile field of mid-centuryrock music, that we excavate in the form of...Nuggets! Yes, THAT Nuggets, the legendary double-album of pop psychedelia/proto-punk that blew the minds of an entire generation: 13th Floor Elevators, Blues Magoos, Electric Prunes, Strawberry Alarm Clock, Music Machine, Count Five, Blues Project, The Seeds!!..and these are just a few in the 99 mins. of ultra-early/raremusic videos coming all the way from Ryan Daly's quintessential Louisville collection...played LOUD here on the new ATA speakers! *$8.88




ARCHIVE FEVER:
REVIVAL HOUSE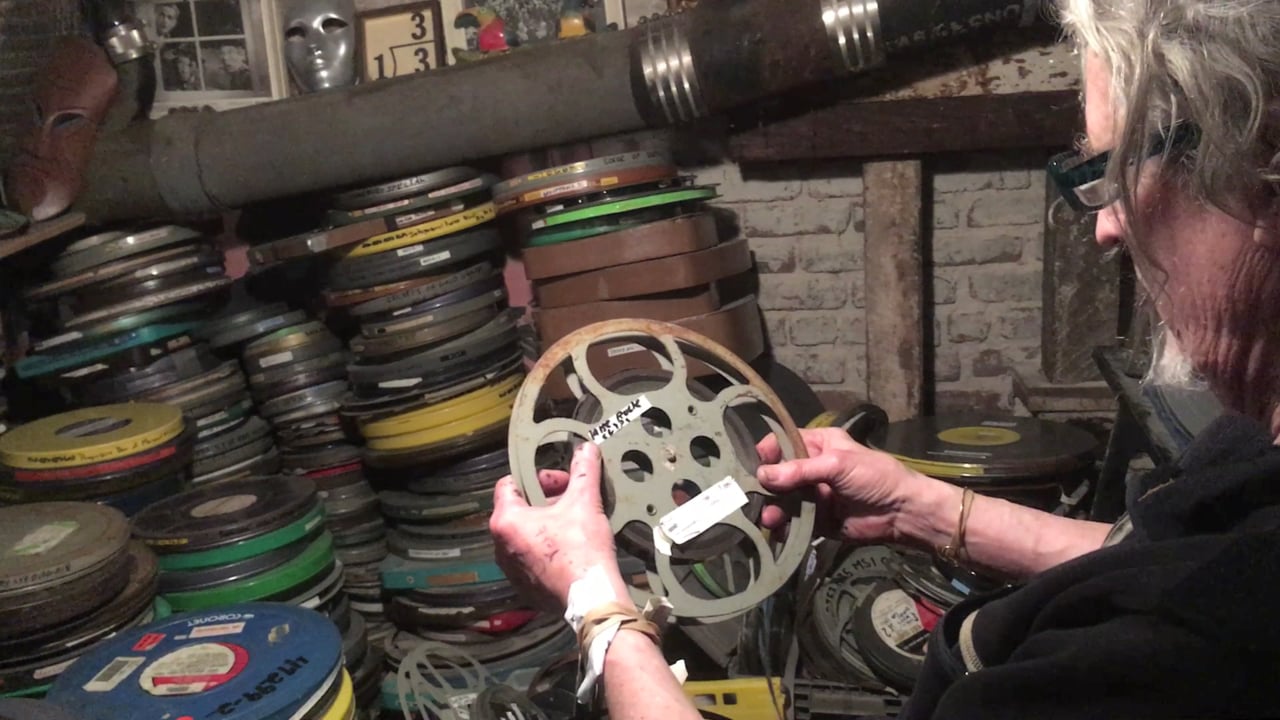 MAY 11: KASHMERE + GOLDBERG + MORRISON's LETTER +
Tonight's leap into the newly energized field of Film Archiving sports the erudite editor of the cutting-edge INCITE journal, Brett Kashmere, here to share Neither/Nor, his crucial research on folk libraries. One such case-study is focused on the very 16mm repository under our microcinema's floors! Brett's take on the Anarchivist is answered by critic Max Goldberg's report-back on the epochal California Light and Sound project, in which the State's museums and historical societies are called to digitize their A/V holdings for an accessible online collection. AND lo-and-behold the exquisite textures of The Letter (NorCal premiere), in which early cinema re-animator extraordinaire Bill Morrison has uncannily collaged 7 silents, intertwining love triangles and texts-by-mail. PLUS shorts by Kembrew McLeod (Mr. Rogers in Won't You Be My Neighbor?), Stephen Kane, Naeem Mohaiemen, Bruce Conner, and some small-gauge anomalies from under the floorboards!
PSYCHO-GEO4: DIXIE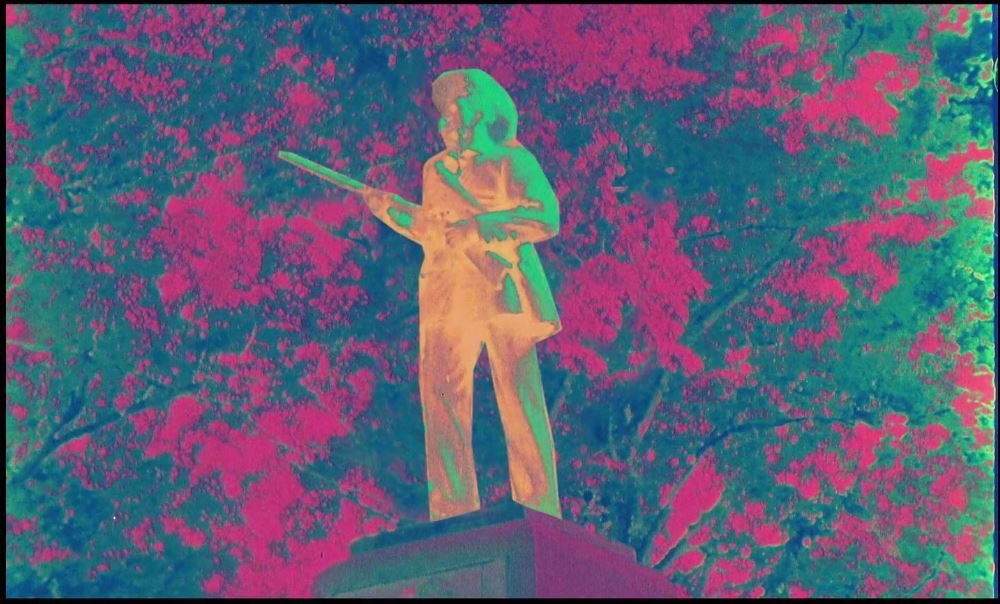 MAY 18: BROWN/GRUFFAT's
TAKE IT DOWN
Two true-traveling troubadours of first-person filmmaking deliver news from the South to their avid fans at OC--lucky for us to serve as a stop in their country-wide campaign! Bill Brown and Sabine Gruffat not only teach in the esteemed universities of North Carolina, but both have also been witness to the raging controversies and audacious actions around their region's Confederate statuary. Tonight's centerpiece is Sabine 's eponymous effort, employing antique postcards,35mm single-framing, and color-positive solarization to demonstrate how Southern identity still draws from Civil War/Jim Crow legacies. ALSO premiering: Gruffat's Framelines, an abstract scratch made by laser-etching onto wide filmstrips, then photogrammed. PLUS Brown 's XCTRY (diary of a Midwest road-trip), and his Life On The Mississippi (his essay on that river that borrows Mark Twain's famous title). For openers, we're throwing into the hearty gumbo some archival excerpts, providing more context for a conversation about, well, our historical trauma.*$7.77


AVANT TO LIVE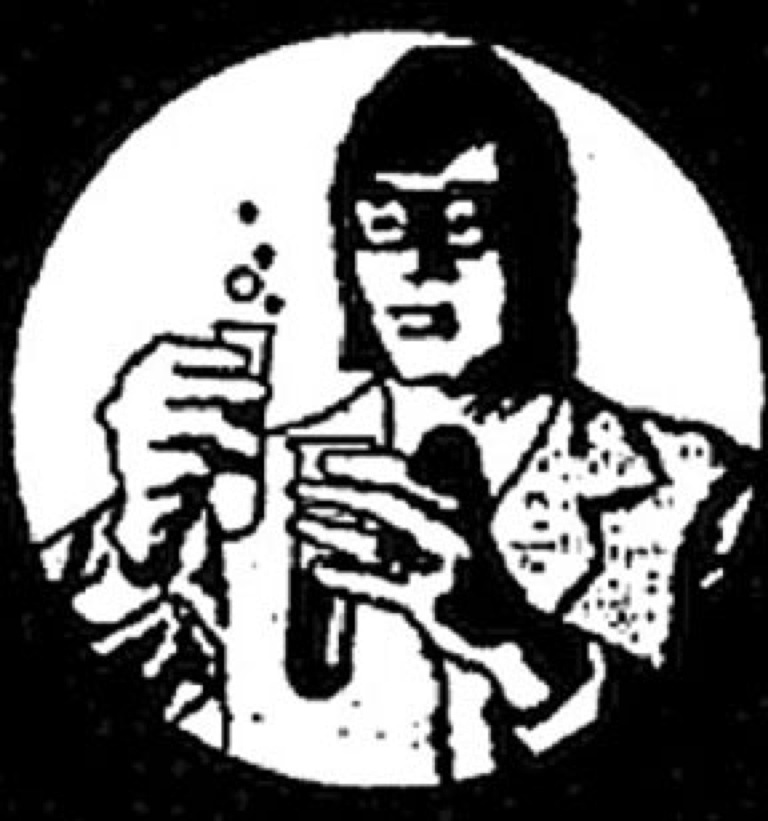 MAY 25: NEW EXPERIMENTAL WORKS
For some 33 years now, our seasons have been consummated with an energized evening of radical sensibility and innovative film form, with many of the artists in person (6 tonight!). Spot-lit on this go-round is the NY-beat-cine-poet 99 Hooker, with his new 20-min Live A/V assemblage Make It Used. Bryan Boyce is also in the house with a new Fake But True episode, Arte Matu 's here, too, to debut his Night Eyes, 8-year-old Tala Brecke personally proffers High Places, and Eric Kochmer (in person) lays down the wreath of his mournful Owen in the memory of Owen Land. That sad short leads us to the former George Landow's last unfinished work, dormant in the art-historical shadows for too long. Also to be remembered with a short is the recently deceased Phil Solomon, to whom this program is dedicated. PLUS: Kerry Laitala/SFAI's Knee Jerk, Shanna Maurizi 's Solid Objects, Peter Lichter 's These Sensations, Ken Adams' Ainu, Who Knew the Bear, Mana Pinto's Cuentos Ajenos, Jack Edmonson's In Dreams, Michael Cruz' Path of Mastery, and Diana Sanchez' Light Tower.*$9
PREVIOUS CALENDARS
FALL 2018
SPRING 2018
FALL 2017
SPRING 2017
FALL 2016
SPRING 2016
FALL 2015
SPRING 2015
FALL 2014
SPRING 2014
FALL 2013
SPRING 2013
FALL 2012
SPRING 2012
FALL 2011
SPRING 2011
FALL 2010
SPRING 2010
FALL 2009
SPRING 2009
FALL 2008
SPRING 2008
FALL 2007
SPRING 2007
FALL 2006
SPRING 2006
FALL 2005
SPRING 2005
FALL 2004
SPRING 2004
FALL 2003
SPRING 2003
FALL 2002
SPRING 2002
FALL 2001
SPRING 2001
FALL 2000
SPRING 2000